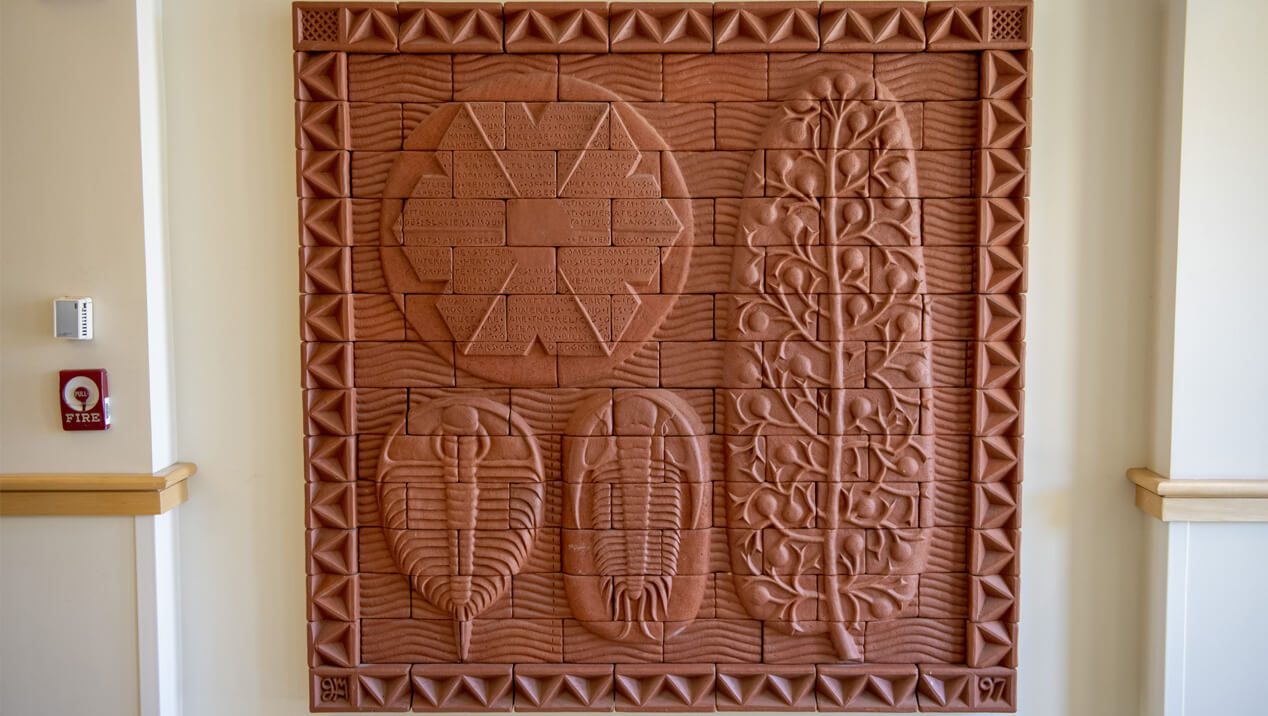 Terra Cotta Facets I and II
Artist: George Mason, Maine
Edward Bryand Global Sciences Center, Grove Street Extension, immediately inside entrance
Two carved brick relief panels with designs reflecting themes of Quaternary (panel with wooly mammoth) and geology (panel with trilobites), aspects of global science studies.
Clay for bricks from marine deposits near Auburn, Maine, created as glaciers receded during last Ice Age (fitting for study of global science); bricks formed following 17th century wet mold waterstruck brick process.
Artist's work in ceramic architectural tile found in many public buildings in the state.
Created 1997 as part of state's Percent for Art Program during construction of building.