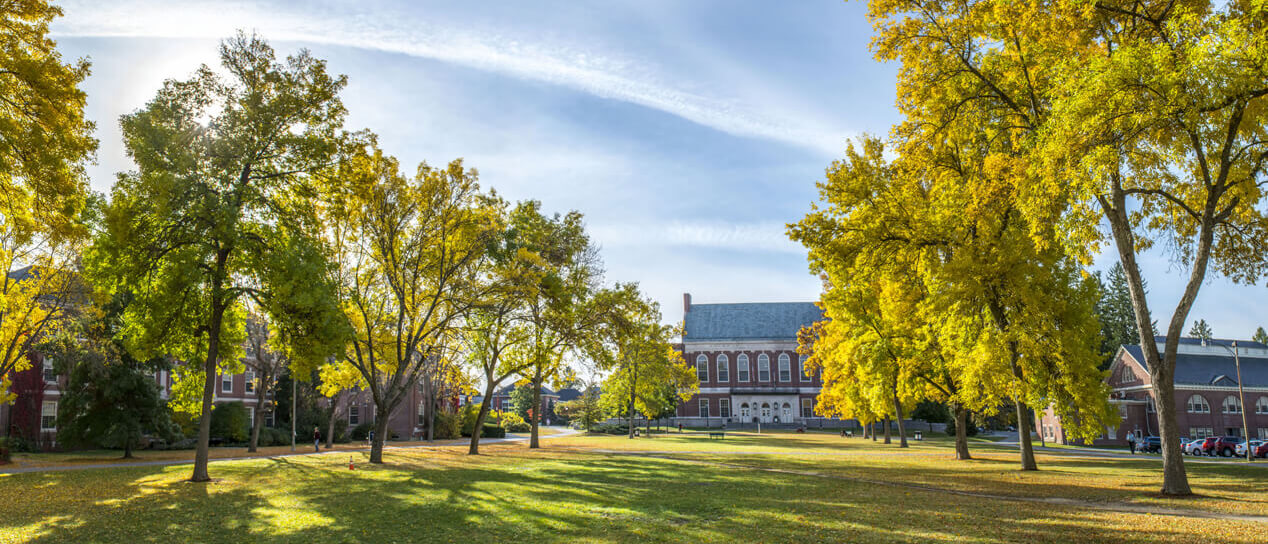 Campus Communicable Disease Surveillance Policy, Jan. 3, 2019
The University of Maine follows state and national mandates regarding infectious diseases, notifiable communicable health conditions and community outbreaks as directed by the Maine Center for Disease Control and Prevention (MeCDC) and the Centers for Disease Control and Prevention (CDC).
In addition, UMaine has a standard operating procedure for outbreaks of communicable illness prevalent in college campus populations.
An outbreak is generally defined as when a disease occurs in greater numbers than expected in a community or region, or during a season. An outbreak may occur in one community, or extend to several regions or countries. Sometimes, one or two cases of a contagious disease is considered an outbreak, depending on the illness and its ability to spread.
In the event of an illness outbreak, UMaine will issue community health advisories, including prevention information and efforts, and relevant fact sheets, and will identify a UMaine contact person for more information.
UMaine community advisories related to health and safety are a component of the university's emergency communications system. Advisory formats include email, social media and the UMaine website in a timely manner, providing emergent information and links to resources. Updates will be made as they become available, and through the guidance of state and federal authorities, when necessary.
Important update on UMaine communication alerts, Nov. 29, 2018
The University of Maine and the other campuses in the University of Maine System are changing communication service providers for our emergency, inclement weather and campus safety announcements (UMaine alerts).
For members of the community already receiving UMaine alerts, your existing preferences for alert delivery — text, email and/or voice — have been transferred to the new system. For those with @maine.edu addresses, updates to your preferences can be made and new subscriptions added in the UMaine portal under the UMaine Quick Links section. Current subscribers without a @maine.edu address needing to update preferences, or those with non-@maine.edu addresses wishing to receive UMaine alerts, can do so online.
A list of frequently asked questions about the new UMaine alerts is online.
For more information, write mike.kirby@maine.edu or nagle@maine.edu.
---
UMaine community health update, Oct. 19, 2018
Two unrelated cases of viral meningitis were reported to Cutler Health Center officials this week. Viral meningitis is the most common form of meningitis and less severe than bacterial meningitis, according to the Centers for Disease Control and Prevention. In most cases, there is no specific treatment, and people with a mild case of viral meningitis recover on their own, usually within 10 days.
The two people who have been diagnosed with viral meningitis by their health care providers are not attending classes or labs until their symptoms subside.
No new cases have been reported.
Prevention steps recommended by the CDC are comparable to those recommended during cold and flu season:
Wash your hands often with soap and water, especially after changing diapers, using the toilet, or coughing or blowing your nose.
Avoid touching your face with unwashed hands.
Avoid close contact such as kissing, hugging, or sharing cups or eating utensils with people who are sick.
Cover your coughs and sneezes with a tissue or your upper shirt sleeve, not your hands.
Clean and disinfect frequently touched surfaces, such as toys and doorknobs, especially if someone is sick.
Stay home when you are sick.
Members of the UMaine community with questions or concerns can contact Dick Young, at 207-356-2518; ryoung@maine.edu.
---
If the campuswide siren sounds, do the following:
Check your cellphone for a text message.
Check umaine.edu for emergency information.
Check your email.
If those options are not available, call 581.INFO (581.4636) to listen to a recorded message with more information.