Developing and Strengthening Partnerships
Welcome to the UMaine Arctic Network

The purpose of the UMaine Arctic Network is to bring together people on our campus with an interest in the high latitudes. At the same time, we seek develop and strengthen partnerships with other institutions and individuals in the region. In particular, we participate in the New England Arctic Network, which operates as a regional hub for institutions in New England.
---
Mission & History
The University of Maine has a long history of engagement in the Arctic and, more broadly, the high north, from Greenland to Canada to Alaska and beyond. Our faculty and students engage in the region to study and share information about native populations, climate, oceanography, transportation, and government policy. We perform field work, train, lead educational opportunities, model physical processes and economic impact, and consult. This network serves to link people in diverse fields, with diverse experiences to identify synergies and identify problems we can solve and efforts that will have greater impact by working together. These include:
Research in the Arctic for its regional and global effect

How New England can best prepare for changes in the Arctic

Facilitating exchanges among students, researchers, and policy makers

Providing more efficient communication about educational opportunities and Arctic affairs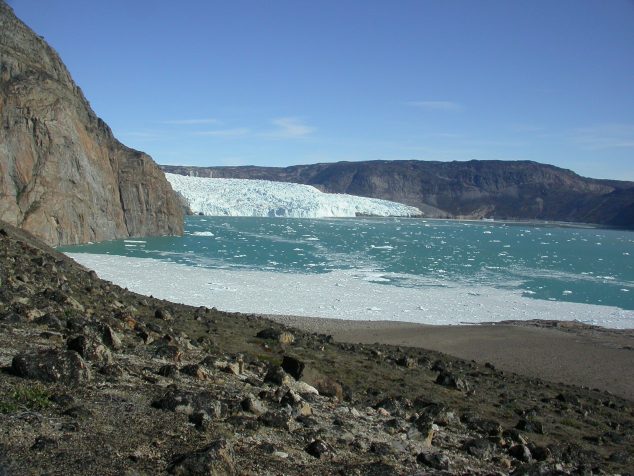 Hooke-Calving Glacier of Uummannaq, Greenland. Photo 2007
---
We run several seminars each semester (see Events listed below), and provide remote participation opportunities to seminars offered by other NEAN hosts.