The University of Maine is proud to serve those who have served our country. We are dedicated to fostering a sense of community and to develop a channel of communication among veteran and reservist students, and with faculty, staff and administration. This website provides information on financial, medical and other university resources to assist student veterans transitioning to campus life.

University of Maine VETS Office
The University of Maine's VETS Office serves student veterans as they apply to, attend and advance beyond UMaine. The Veterans Office connects student veterans with the resources they need to successfully transition from combat to classroom to career. This includes help navigating the admissions process, applying for financial aid and U.S.  Department of Veterans Affairs education benefits, academic assistance and preparing to re-enter the workforce. The veterans office is located in Room 143 of the Memorial Union .
VETS Coordinator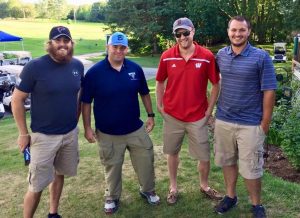 The VETS Coordinator acts as a liaison between the student veteran and campus resources to ensure that the issues unique to student veterans are adequately addressed. The coordinator provides general information on how to use resources and connects the student veteran with the appropriate individuals on campus to address more in-depth questions. The coordinator also assesses how the needs of student veterans are being met and identifies new concerns and how the university can address them.
Tony Llerena
(207) 581-1316
um.veterans@maine.edu