Green Zone Training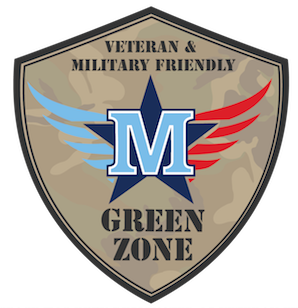 Green Zone training is for faculty, staff, and students that wish to learn more about the student veteran experience. Its goals are to train members of the UMaine community to know more about the issues and concerns faced by student veterans and to identify individuals who are available to assist this population. These individuals are not expected to be experts who can "solve problems." They are individuals who can lend a sympathetic ear and help the student veteran identify and connect with the appropriate resources.
Participants who complete the training will receive a Military and Veteran Friendly  Green Zone sign to display in their office and have their name listed on our website as having completed the training.
All participants must register for the Green Zone Training. Additional trainings will be added as needed. If you would like to request to schedule a specific training date and time for an office or department, please contact the UMaine Veterans Resource Center at um.veterans@maine.edu.
Green Zone Training dates TBA