Congratulations, Class of 2023!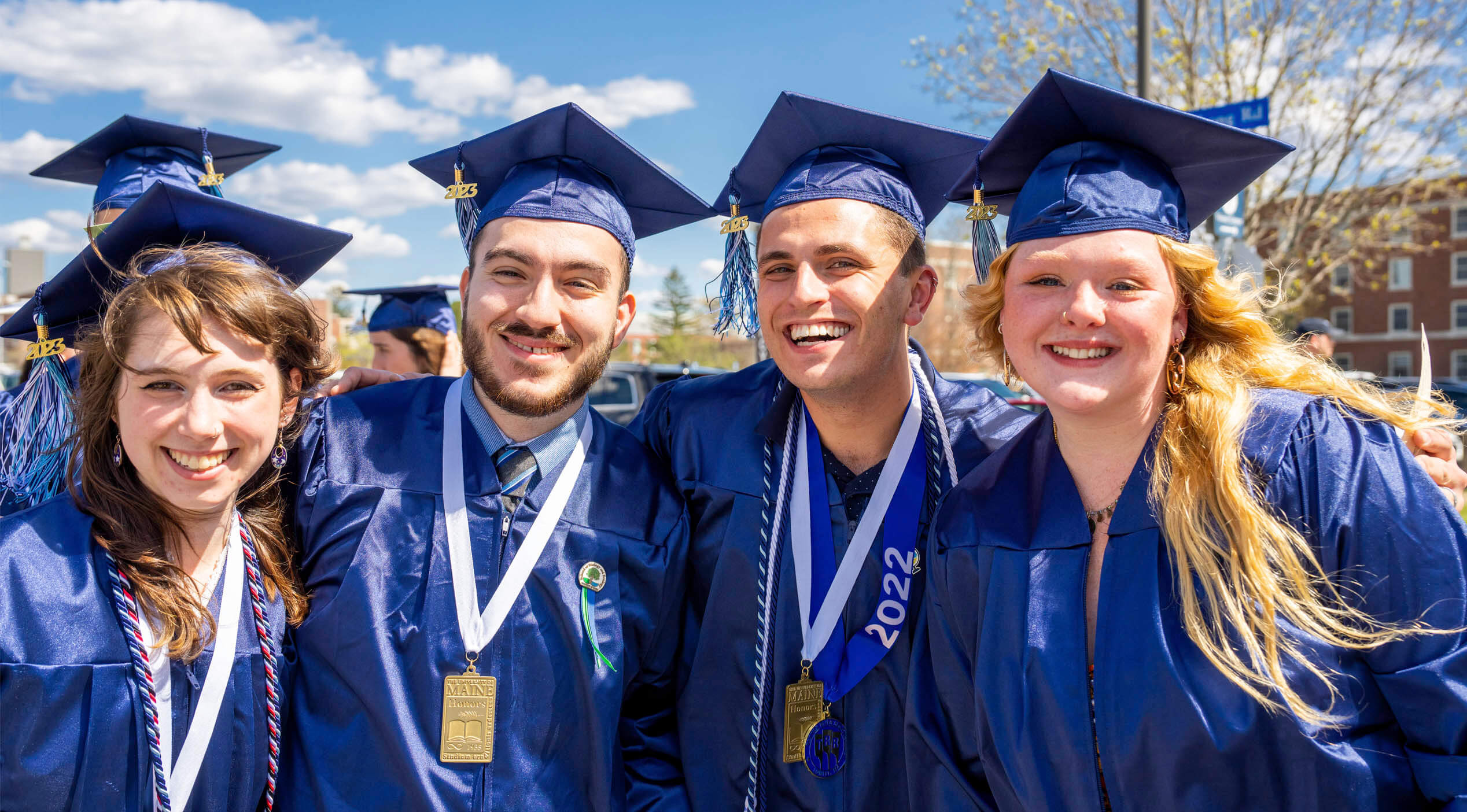 The College of Our Hearts Always!
The University of Maine and its regional campus, the University of Maine at Machias, held their 2023 commencement ceremonies May 5–6.
An estimated 1,660 students participated in undergraduate commencement ceremonies, held in the Harold Alfond Sports Arena. The morning ceremony recognized students from the College of Liberal Arts and Sciences, College of Education and Human Development, Maine Business School and Division of Lifelong Learning. The afternoon ceremony honored students from the College of Engineering and the College of Natural Sciences, Forestry, and Agriculture.
The Graduate School commencement featured an estimated 424 graduate students, including 37 doctoral candidates. A news release for all UMaine ceremonies is online.
At the UMaine Machias commencement ceremony, 75 graduates were recognized. A news release about the ceremony also is available online.
"The world needs you, people who are committed to making a positive impact, who have the talent and determination to see things through, who will keep learning and who will commit to connecting," said UMaine President Joan Ferrini-Mundy. "As we celebrate your accomplishments and your potential, I want to offer my heartfelt congratulations to each and every one of you. You've made us proud, and we cannot wait to see the incredible things that you will achieve in the years ahead."