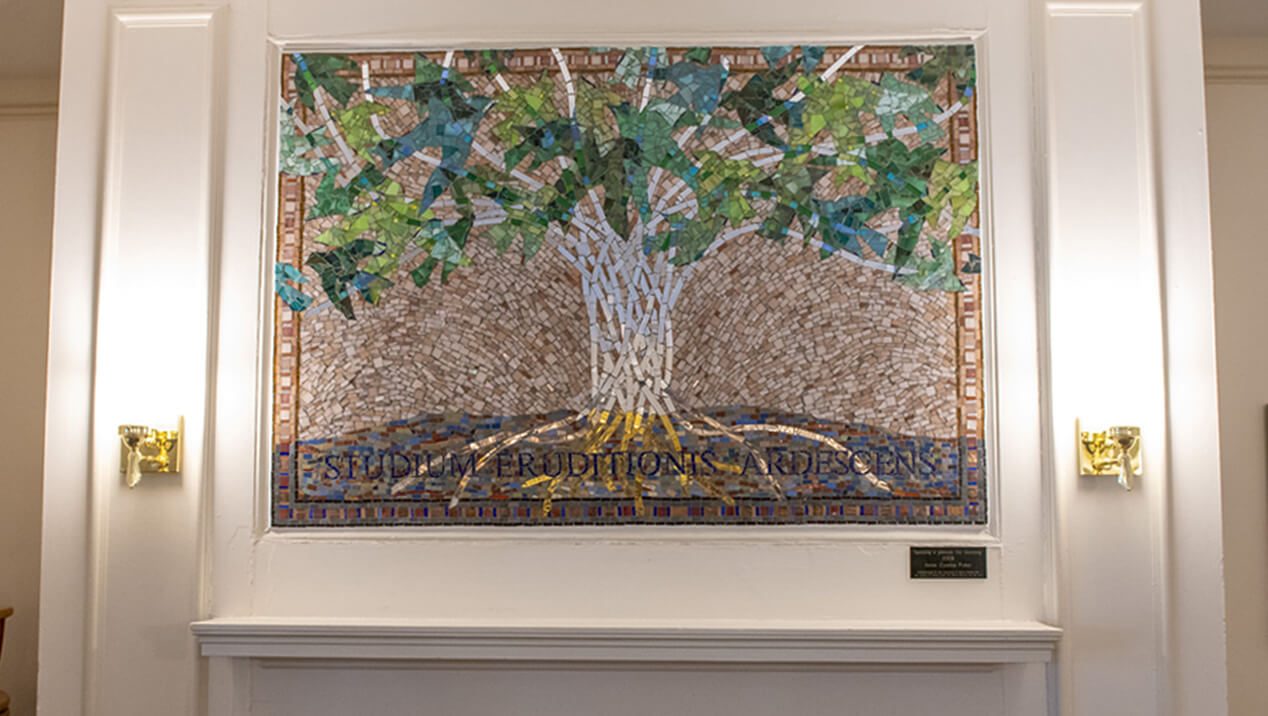 Igniting a Passion for Learning
Artist: Cynthia Fisher, Massachusetts
Colvin Hall, Estabrooke Drive, Professor Cecil Reynolds Library, Room 106
Mosaic, with Latin inscription Studium eruditionis ardescens (igniting a passion for learning) selected as motto by students of Honors College during 1998–99 academic year.
Mosaic features tree trunk and branches, foliage and birds.
Artist creates custom mosaics for venues nationwide.
Installed 2008 as part of state's Percent for Art Program following building's renovation.