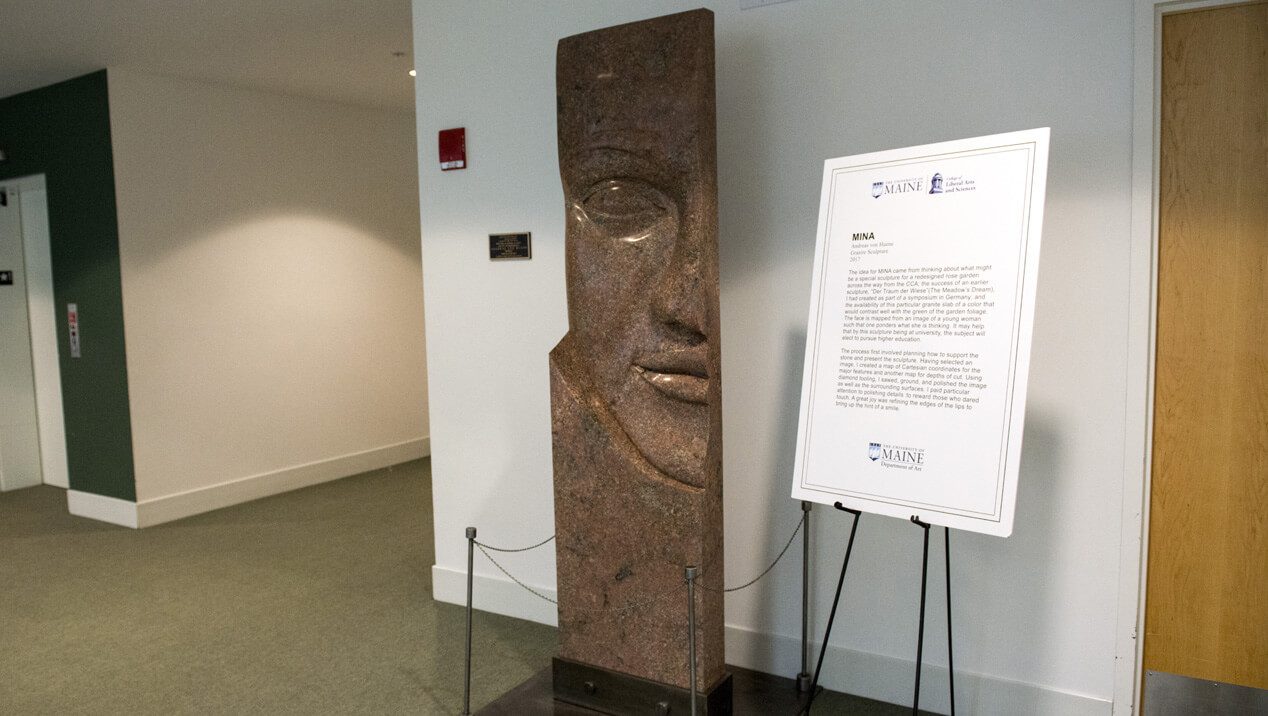 MINA
Artist: Andreas von Huene, Maine
Collins Center for the Arts, Flagstaff Road, first floor, past Miller's Café, adjacent to single elevator
Red-hued, polished, freestanding granite stele, modeled on countenance of a teenage niece of artist.
One of a number of artist's figurative stone sculptures.
Artist's background in engineering allows him to push boundaries of how sculptures are positioned in space; sculptures found in numerous private collections and public venues.
Installed 2017 as part of Littlefield Gallery Sculptor-in-Residence Program.