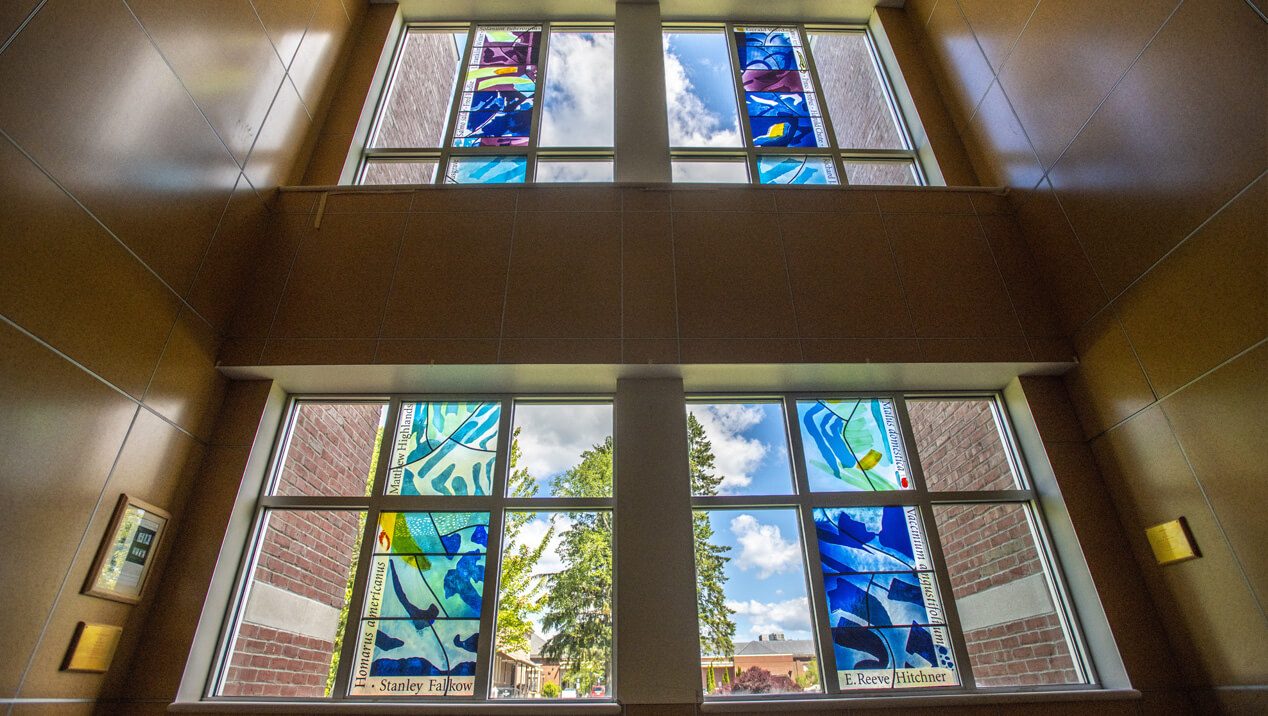 A Kind of Blue Green
Artist: Linda Lichtman, Massachusetts
Hitchner Hall, New Science Wing, Grove Street Extension, lobby
Window panels of stained and fired glass.
Panels contain scientific names of various plant and animal species as well as names of prominent people with a UMaine connection, many associated with Hitchner Hall.
Artist's work found in public and private collections in the United States, Europe and Japan.
Installed 2002 as part of state's Percent for Art Program following building's expansion and renovation.