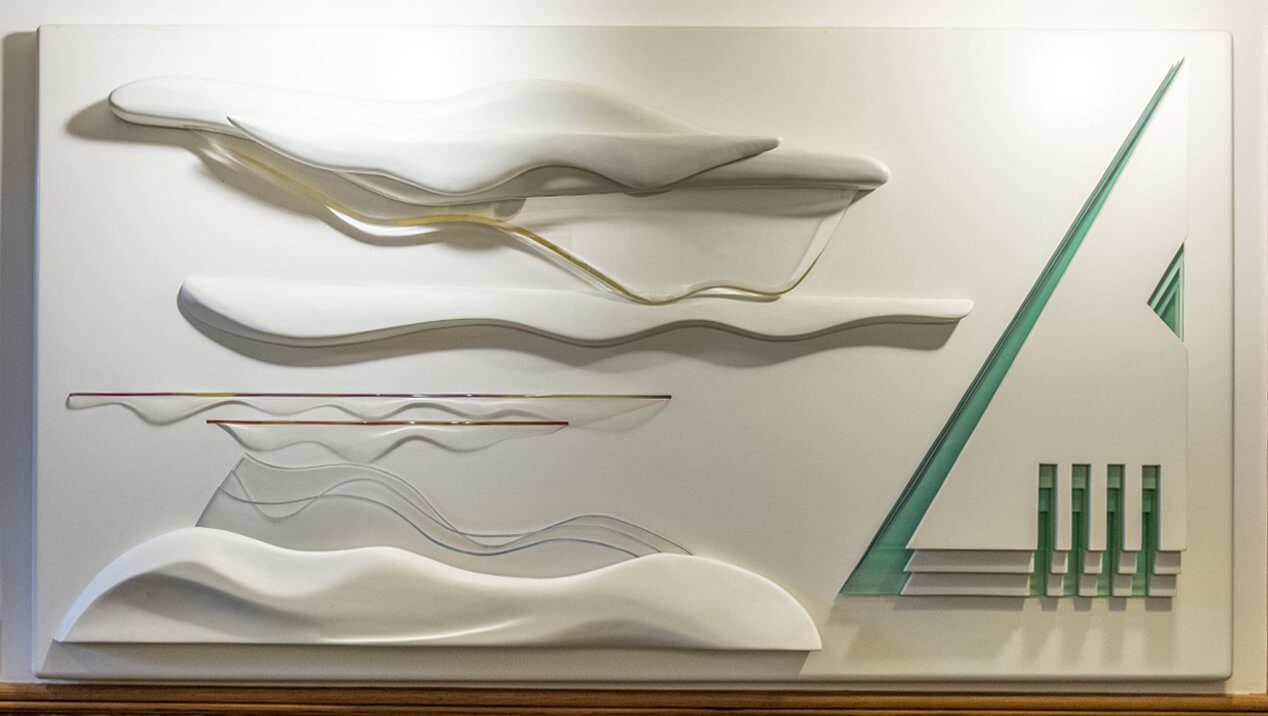 Maine Landscape
Artist: Deborah de Moulpied, Maine
Alumni Hall, Munson Road, second floor hall, between rooms 201 and 209
Wall-mounted construction depicting abstract symbols of Maine, e.g., clouds, water, mountains, churches.
Created of wood, Styrofoam, plaster, sprayed polymer and embedded colored Plexiglas.
Artist was a long-time UMaine faculty member whose sculptures are featured in online campus tours.
Created 1989–1997 as part of state's Percent for Art Program following building's renovation.