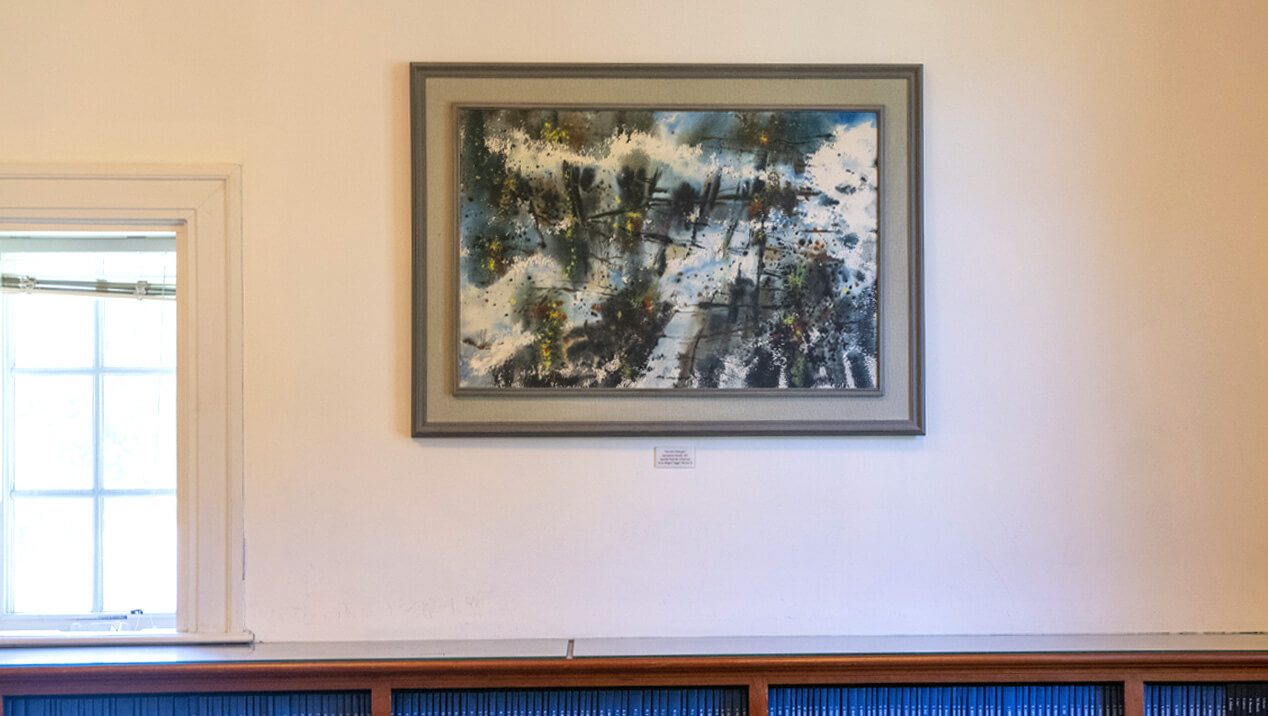 Sea Sounds at Schoodic, aka Sea Sounds at Schoodic Point
Artist: Vincent Hartgen, Maine (1914–2002)
Colvin Hall, Estabrooke Drive, Room 100
Aquarelle watercolor on rag paper, one of many Hartgen pieces inspired by Maine's Schoodic Point.
Color, movement and subtle tonal gradations hallmarks of work.
Artist founder of UMaine Department of Art as well as University Art Collection (predecessor to University of Maine Museum of Art).
Created 1974, given to Honors Program 2001 by an alum.