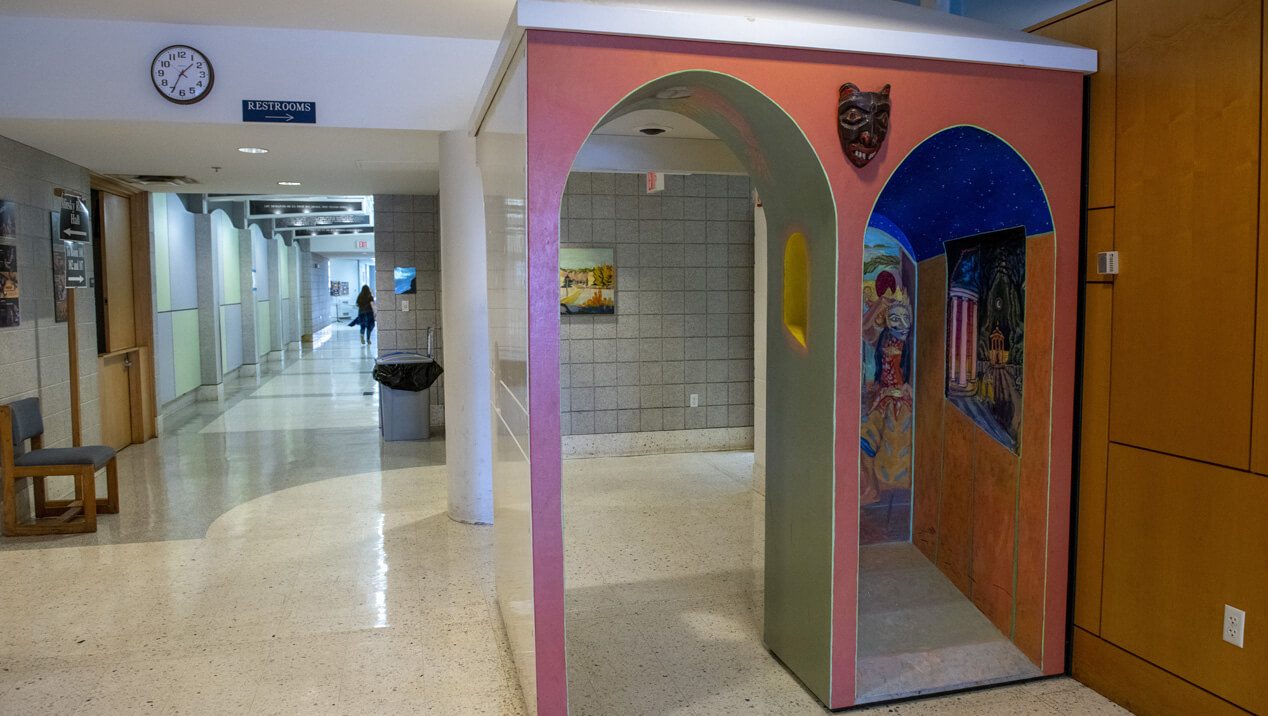 THEATER HOUSE
Artist: Louise T. Bourne, Maine
Class of 1944 Hall, Belgrade Road, lobby of Minsky Recital Hall
Construction with fanciful, theatrical images and designs; adjacent wall plaque provides artist's interpretative statement.
Complete piece includes landscape painting on nearby wall.
Bourne's work found in private and public collections throughout the country, as well as in Great Britain.
Installed 1996 as part of state's Percent for Art Program following construction of Recital Hall.