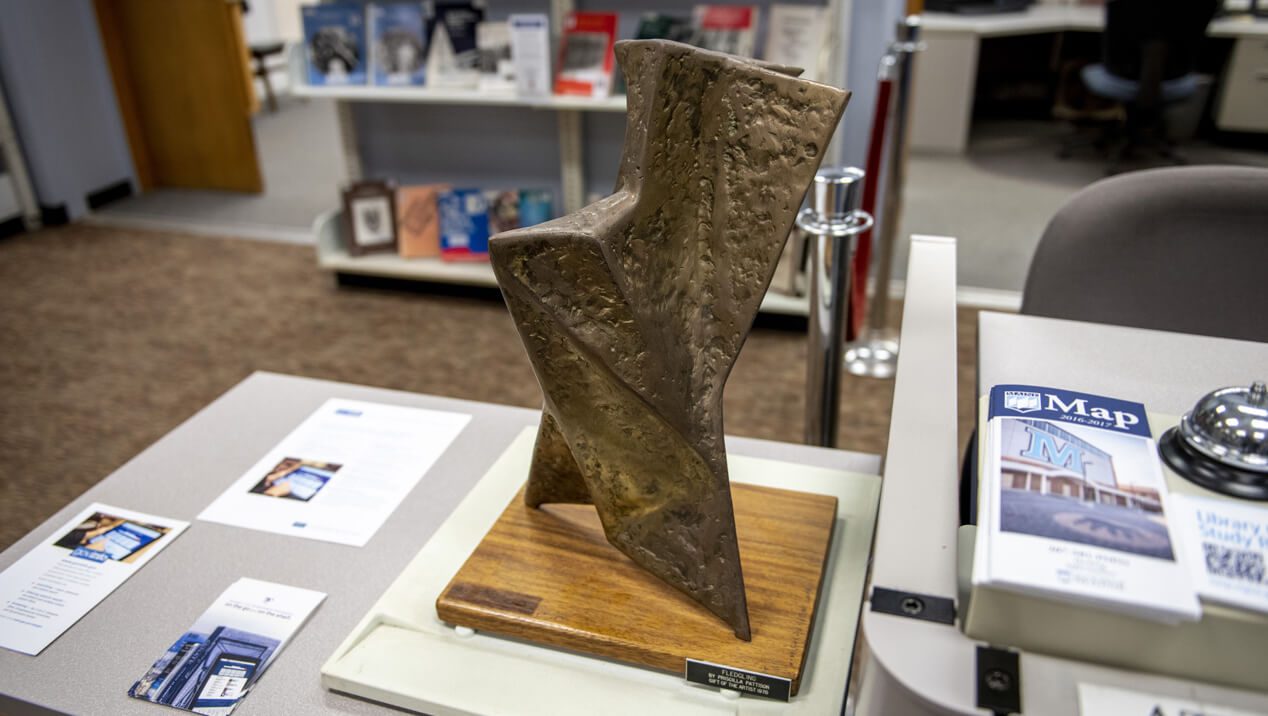 Fledgling
Artist: Priscilla Pattison, Maine (1919–2013)
Fogler Library, Special Collections
Desktop abstract cast bronze sculpture on base.
Library as location chosen by professor Vincent Hartgen, founder of UMaine Department of Art as well as University Art Collection, noted in letter to artist.
A WWII veteran, Pattison exhibited her work, primarily in welded metal and cast bronze, throughout United States and Canada; sister to Abbot Pattison whose outdoor sculpture Landscape is on the Sculpture Tour.
Gift of artist, 1976; part of the University of Maine Museum of Art Campus Collection.