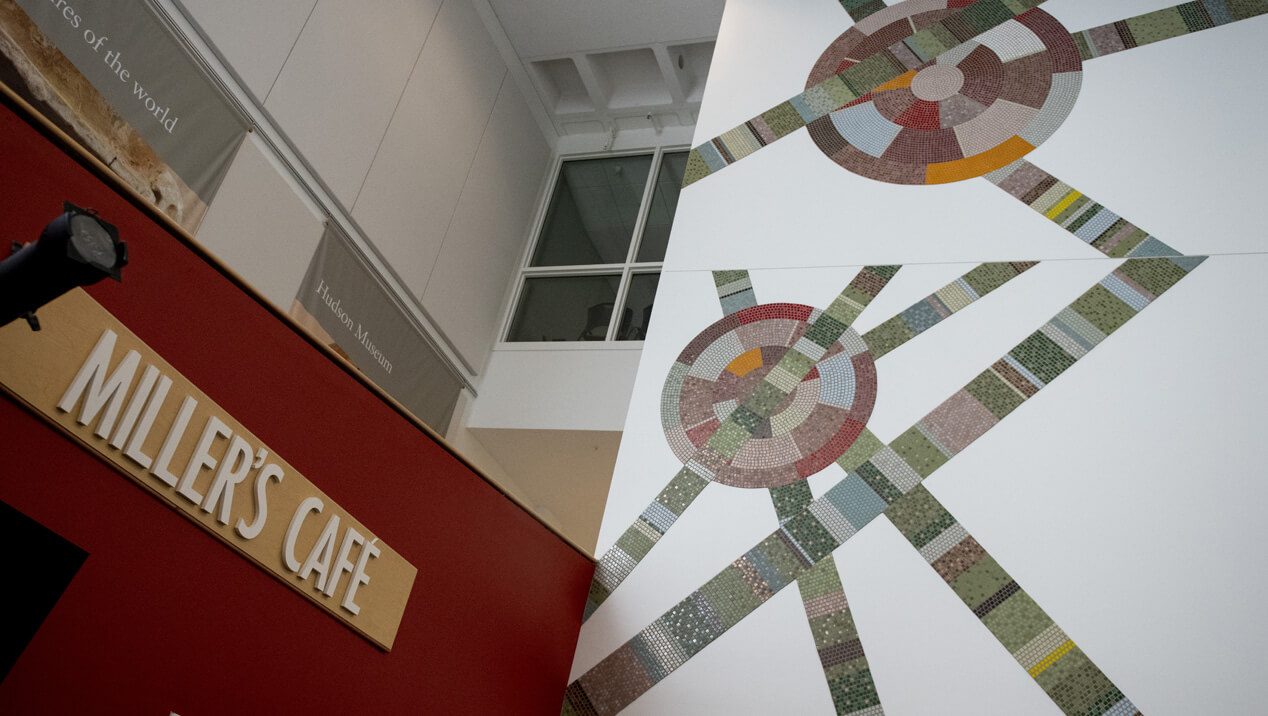 Untitled
Artist: Joe Kievitt, Maine
Collins Center for the Arts, Flagstaff Road, upper walls of Miller's Café
Multicolored glass tile mosaic with geometric design inspired by Native American decorative patterns and beading.
Mosaic contains 64,000 tiles and covers 2,000 feet of wall space.
Kievitt's work comprises charcoal drawings and abstract ink drawings, as well as mosaics.
Created 2009 as part of state's Percent for Art Program following center's renovation.