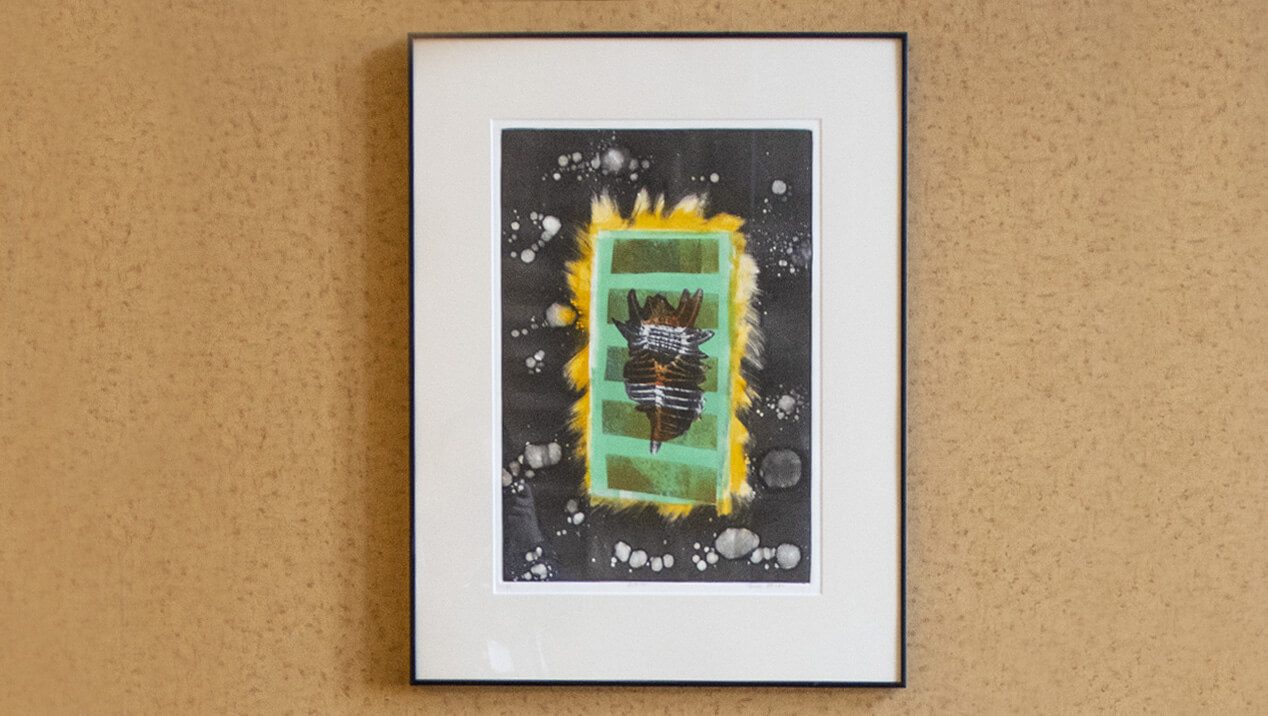 The Aesthetics of Science
Artist: Tamar Etingen, Massachusetts
Hitchner Hall, New Science Wing, Grove Street Extension, lobby
Four monoprints in oil-based ink with Chine Collé; another eight prints are located throughout the building.
Brightly colored prints include images of monocellular organisms, appropriate to units housed in the building.
Artist has received a number of public art commissions; her work also has been exhibited in museums across the country.
Installed in 2002 as part of state's Percent for Art Program following building's expansion and renovation.