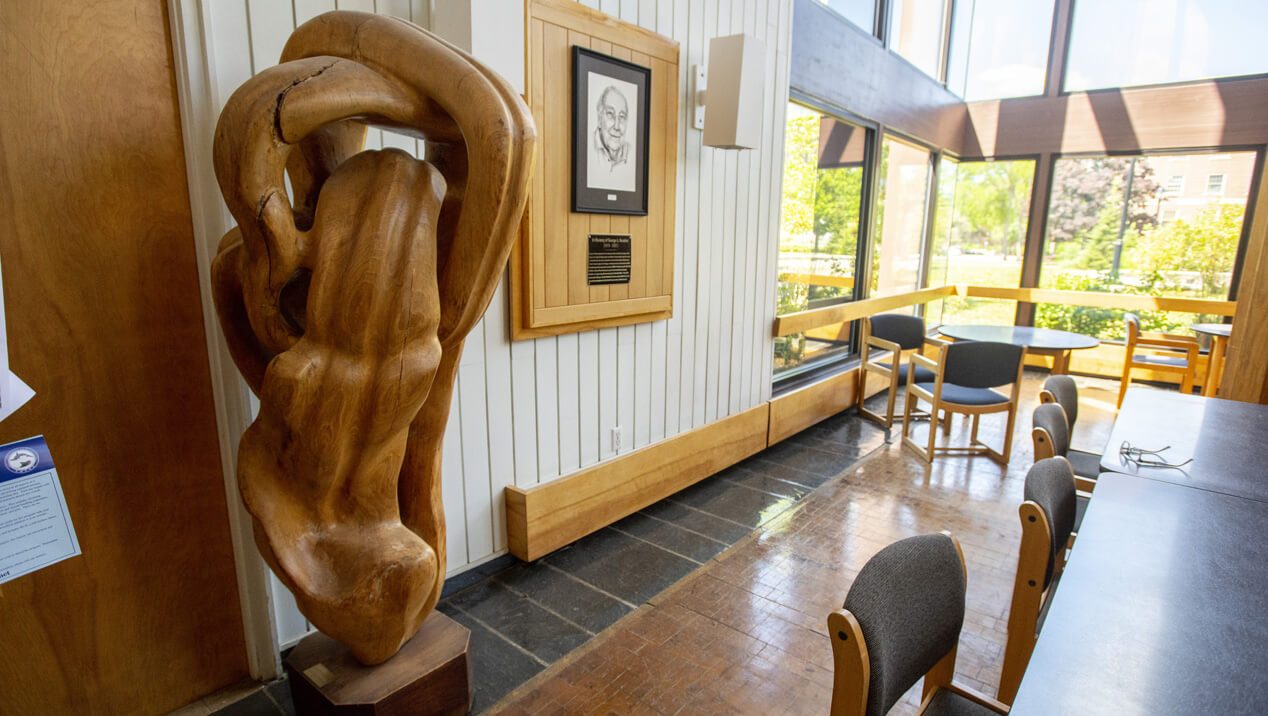 Genesis
Artist: William Muir, Maine (1902–1964)
Nutting Hall, Grove Street Extension, lobby
Abstract sculpture, probably of American elm.
Piece suggestive of plant or tree form in complex motion.
Modernist sculptor as well as landscape painter whose work has been included in shows at the Metropolitan Museum of Art.
Gift, 1968 by artist's wife Emily Muir (an artist herself), to UMaine Museum of Art; part of museum's Campus Collection.