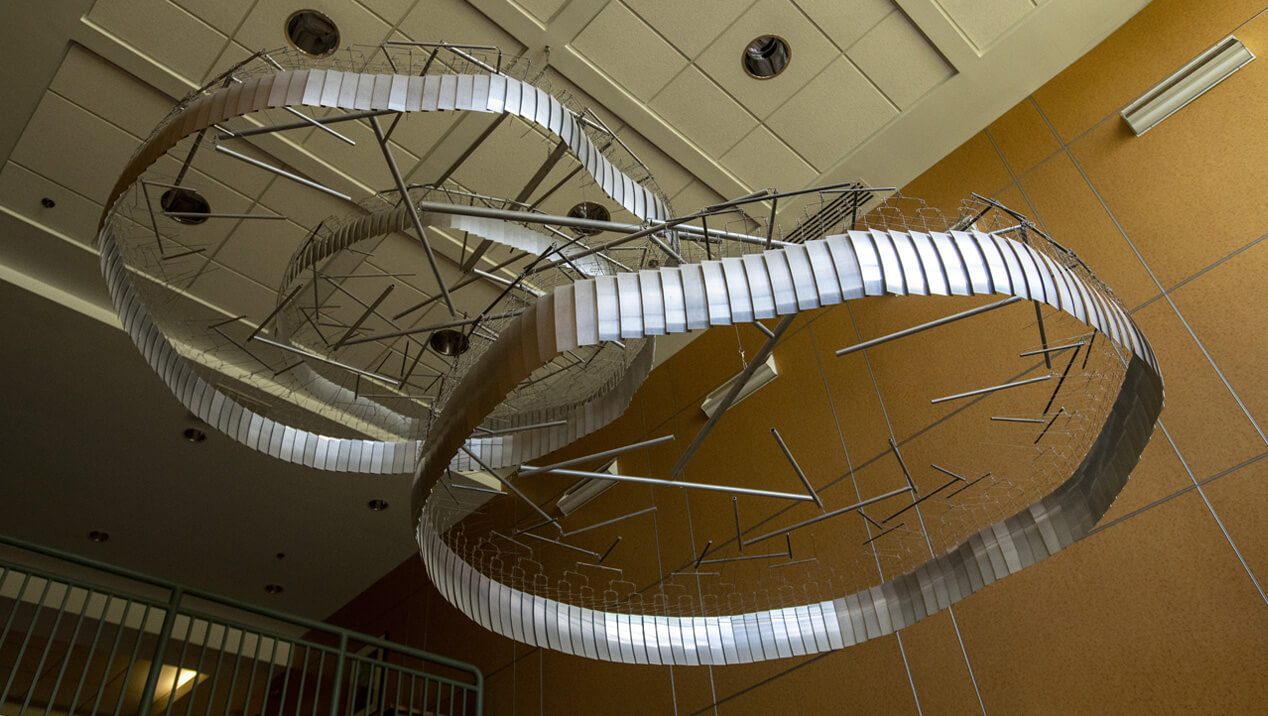 Round Dance
Artist: Tim Prentice, Connecticut
Hitchner Hall, New Science Wing, Grove Street Extension, lobby
Three-piece hanging kinetic sculpture of aluminum and stainless steel.
Responsive to slight changes in air currents.
Artist known for sculptures with a concentration on movement; his work has been called "whimsical contraptions in a modernist mode."
Installed 2002 as part of state's Percent for Art Program following building's expansion and renovation.