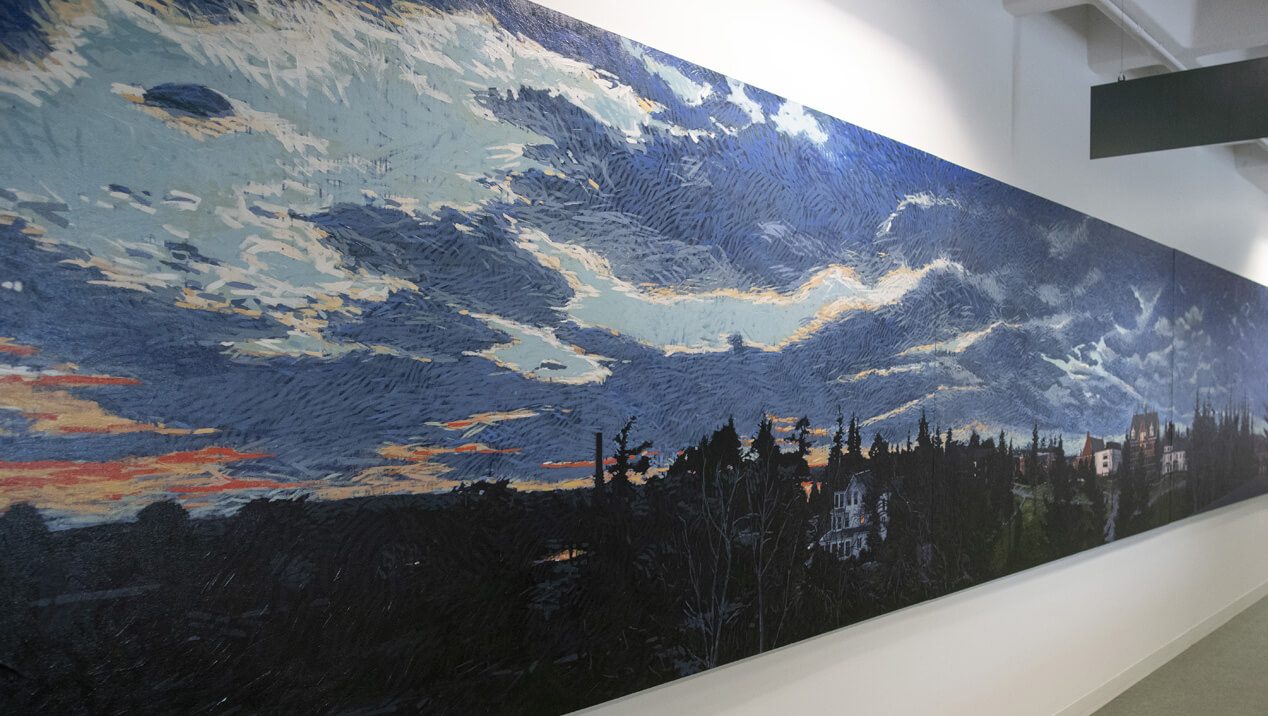 Matter and Spirit
Artist: James Linehan, Maine
Collins Center for the Arts, Flagstaff Road, third floor hall, above Miller's Café
Four panels on two walls, acrylic on canvas, depicting significant aspects and scenes of UMaine.
Mural part of university's commitment to honoring its traditions.
Artist, a long-time UMaine faculty member, has exhibited extensively in this country, as well as having solo shows in Japan, Finland and Jordan.
Gift, 1988 by two alums at time of construction of Maine Center for the Arts (now Collins Center for the Arts).