First-Year Experience
The Maine Business School First-Year Experience empowers students to make the most of their first year at the University of Maine by embracing community and the commitment to experiential learning. Through strategic programming, students will deepen their sense of belonging, enhance their academic success, and create connections to the University community beyond the classroom.
By partnering with faculty, staff, administrators, alums, and student leaders, the MBS First-Year Experience creates the space for students to shape how they will engage, learn, and thrive at the University of Maine.
Our three pillars: Business Bridge Week, Living Learning Community, and MGT 101 are complemented by other student-centered resources. Explore to learn more!
Three Pillars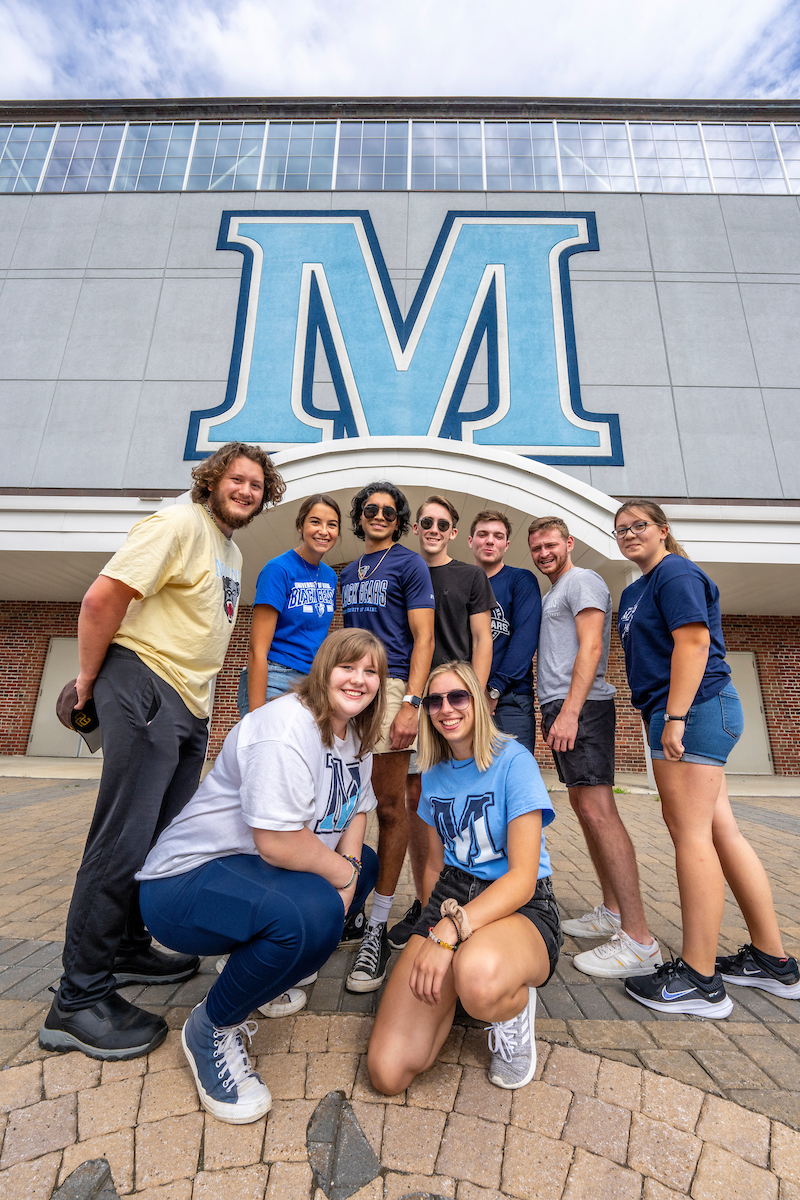 Business Bridge Week marks the official start of the fall semester. All first-year MBS students move into their residence hall a week early, get acclimated to campus, and get to know their fellow business classmates before their fall classes even begin.
On the Wednesday of Business Bridge Week, students, faculty, and staff will go on a day trip in the Maine outdoors. Utilizing a basecamp model, students can choose the activities that best suit their interests and abilities, such as hiking, white water rafting, lawn games, fishing, kayaking, and more!
Early Move-In:
Housing and Residence Life will share more details with you as move-in nears. Watch your UMaine email for specific information on actions you need to take, move-in times, and more information about the Business Living Learning Community. In the meantime, check out these tips for preparing to move in.
Meal Plans:
Your meal plan will be available to use during Bridge Week.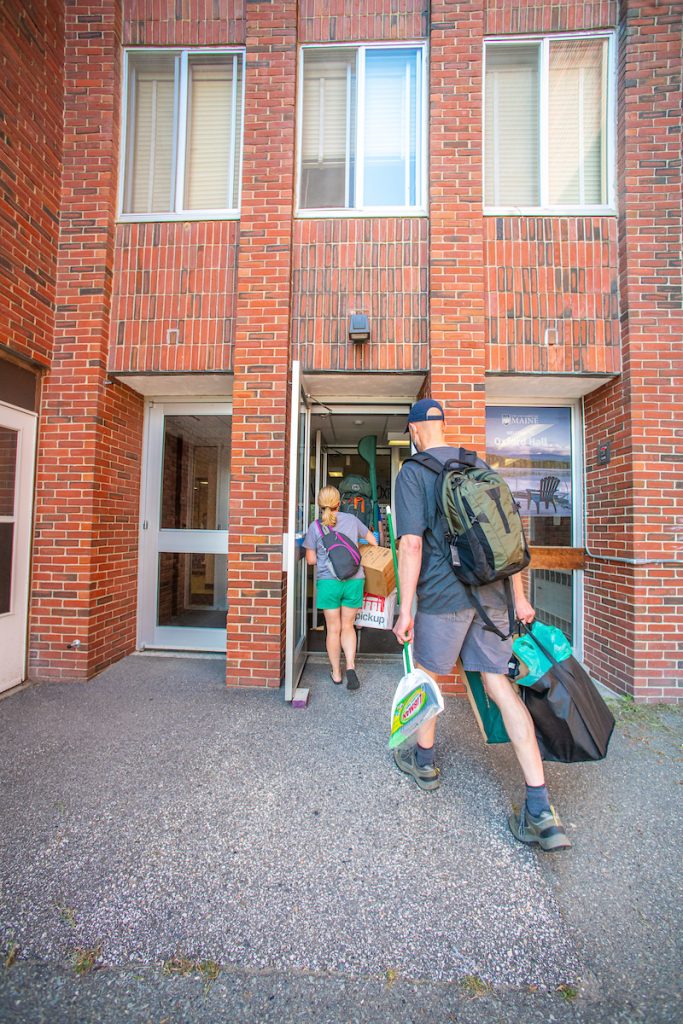 The Business Living Learning Community (BLLC) is where all first-year business students call home. Through academic, social, and community-building activities, students will build connections with UMaine, MBS, and, most importantly, one another.
FAQs
Where will we be living?
Somerset Hall is the home of the BLLC. The BLLC is located at the top of the hill and just seconds away from Hilltop Dining and the New Balance Student Recreation Center.
What if I am also in the Honors College housing?
Students invited to the Honors College can choose to live in Honors housing or the BLLC.
How do I sign up?
You don't! All MBS first-year students are automatically placed in the BLLC unless you request Honors Housing or are an athlete on a team requiring continuous housing.
What about my preferred roommate?
All Business Living Learning Community students are encouraged to live with other first-year business students. However, if your preferred roommate is a student in a different college, they can live with you in the BLLC.
What is the cost of the BLLC?
There is no additional cost to live in the BLLC above the standard first-year on-campus housing cost.
MGT 101: Intro to Business is the Maine Business School's Research Learning Experience for all first-year students. This hands-on course allows students to participate in inquiry-based learning and gain hands-on experience solving real-world business programs in their first semester.
On Mondays and Wednesdays, students will participate in a large lecture in the Donald P. Corbett Business Building. On Fridays, students are divided into small class sections led by an MBS Peer Learning Assistant, allowing them to create strong connections with other business students and the MBS community.
Student, Parent, and Family Resources