The Counseling Center is open
Monday – Friday
8:30 am – 4:30 pm
Give us a call 207-581-1392
For Staff/Faculty
Check out this page for more information about how the Counseling Center can support you in your role working with students.
For Athletes
For resources and information specifically pertaining to the mental health of our student athletes, give this page a look.
For Parents
Click here to review some frequently asked questions about the Counseling Center, the student handbook, and mental health in general.
In Counseling Center News
Check out the new Meditation Space!
Stop into our new room for a quiet place to recharge throughout your day!
No appointment necessary. Located right here in the center.
Trent's Trees – Tree Lighting Ceremony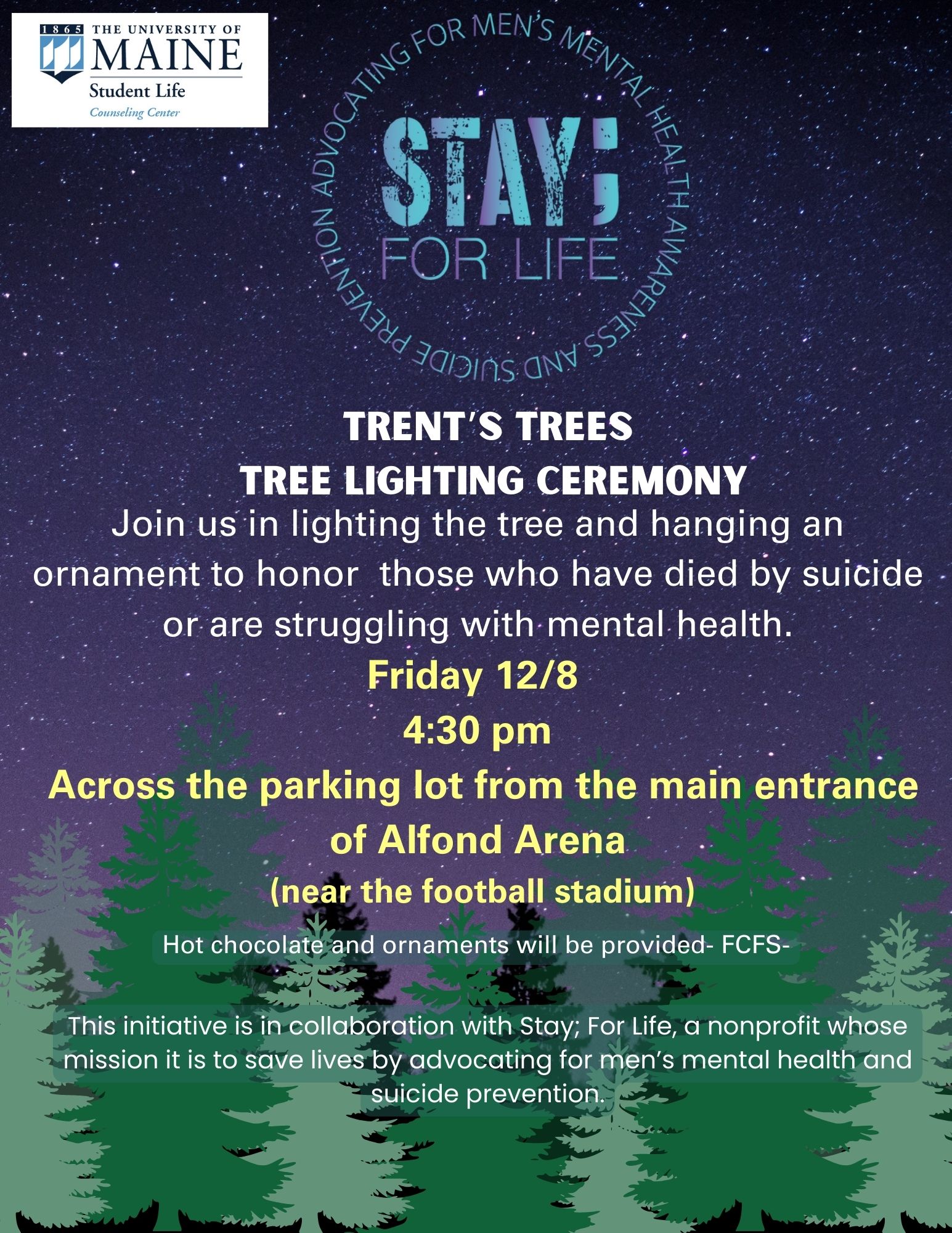 Come to the grassy area across the from parking lot from the main entrance of the Alfond Arena to light the tree and hang an ornament in honor of those who have died by suicide or are struggling with their mental health. For more information about Trent's Trees and Stay; For Life, check our there website here.
There will be hot chocolate and ornaments provided!