The MaineCard is the official University of Maine ID.
MaineCard credential holders include full or part-time students, faculty, and staff. While you are associated with the University of Maine, the MaineCard is the only credential you will need to access facilities, services, and optional spending accounts while on campus.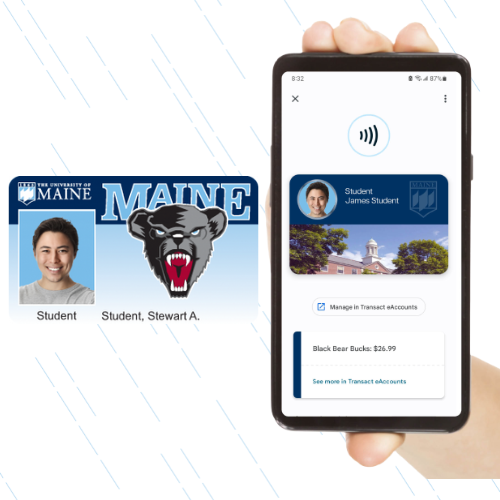 Welcome, Black Bears! How can we help you?