Mobile MaineCard
How to Obtain a Mobile MaineCard
We are a mobile-first university meaning all incoming students are issued a mobile ID instead of a physical card. Mobile MaineCards are more secure and create a seamless move-in process for students.
To obtain a Mobile MaineCard, you must 1) have submitted your photo via the Online Photo Submission Portal or have a photo on file and 2) be enrolled in multi-factor authentication (MFA/Duo Mobile).
Mobile MaineCards can be used on Android, Apple, and Apple Watch devices. Be sure to check if your phone is compatible with the Mobile MainCard.
Got questions? We've got answers in our Mobile MaineCard FAQ section.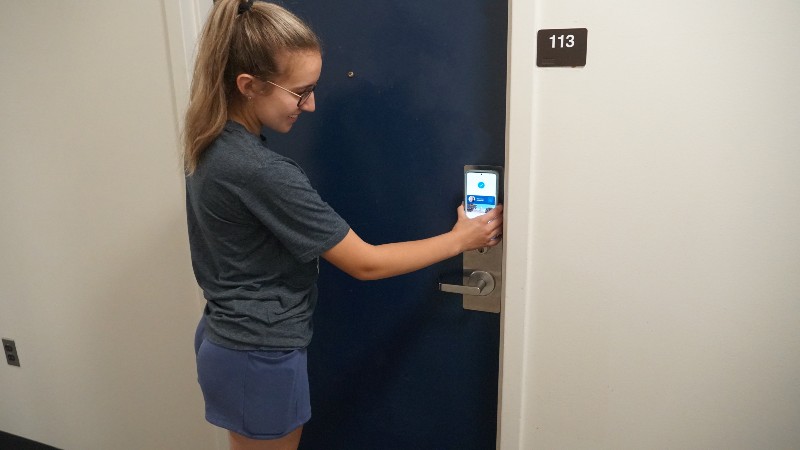 ---
Steps to Set up Mobile Mainecard on Your Device
1. Enroll in Multi-factor authentication
Navigate to accounts.maine.edu with a computer and select "Manage multi-factor authentication". If you get a message saying you are ineligible, please contact IT Support and ask to be made eligible for MFA.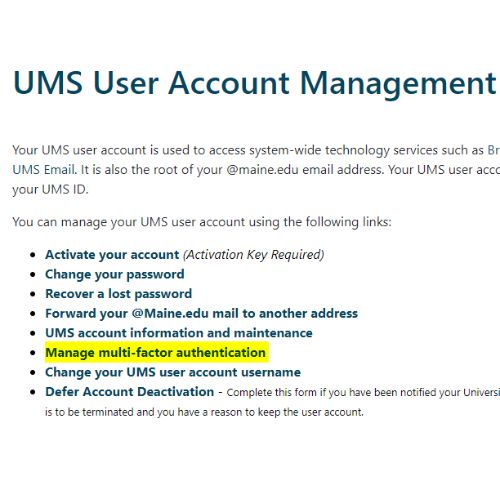 2. Select the "Enroll Smart Device" button.
You should see a green button that says "Enroll Smart Device". Please be sure to do these steps on a computer with your smartphone handy.
3. Setup Duo Mobile.
The "Enroll Smart Device" button will lead you through the steps of setting up Multi-factor authentication (MFA) with Duo Mobile on your Apple or Android phone. If you run into any issues, please reach out to the MaineCard Office.
---
4. Learn why we use Duo Mobile & MFA.
Finish the Duo Mobile install. When your screen shows something similar below, that means you have successfully enrolled in MFA & Duo Mobile. Learn why we use Duo Mobile & MFA here at UMaine.
Faculty & staff ONLY: Upon completing this step, please email um.mainecard@maine.edu to let us know that you'd like us to activate your digital ID.
5. Duo installed? Download the Transact eAccounts app.
Next, please download the Transact eAccounts app from the Apple App Store or Google Play store to your smartphone.
6. Add your MaineCard to your digital wallet.
Once Transact eAccounts is installed, select "University of Maine" for the organization and then "UM" for the portal. Once complete, you should see a button to add to your digital wallet.
If you run into any errors, please contact MaineCard.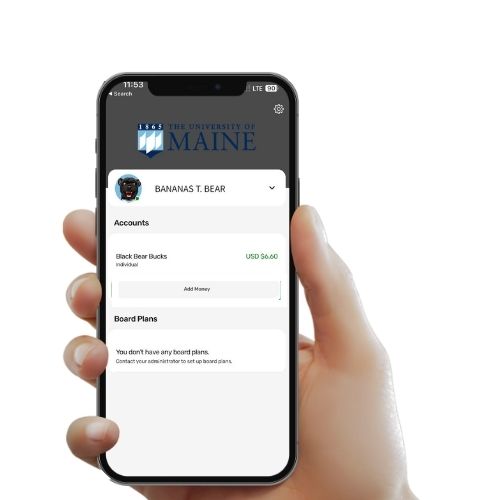 ---
7. Your digital ID is ready for use on campus!
Once your ID is added to your digital wallet, you are ready to use your MaineCard to access your room, purchase food, books, and so much more.
8. Generate Backup Codes
Be sure to generate backup codes in case you get locked out of Duo Mobile by visiting IT's Knowledge base for instructions on backup codes.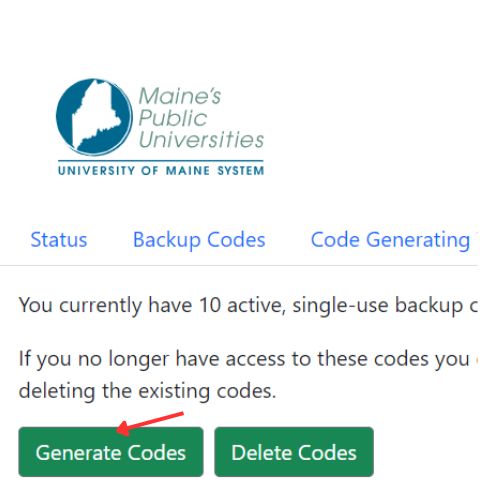 ---
General Mobile MaineCard FAQ's
Multi-Factor Authentication (MFA) FAQ's
Using Your Mobile MaineCard FAQ's