Graduate School of Business
Return on investment isn't just something we teach; we deliver, too. At Maine's premier business school, you'll find the unbeatable combination of a top-ranked, AACSB-accredited graduate business program offered at an incredible value, with the option to complete the degree on your timeline, entirely online or with select in-person opportunities. You can be assured of a flexible and innovative education informed by the real-world challenges facing leading businesses.
Our interdisciplinary MaineMBA concentrations, dual degree programs, and certificates are part of what is helping us lead the way among business schools – and leading you to the next level in your career.
Blue Economy
The Blue Economy elective courses are offered in partnership with the University of Maine School of Marine Sciences, including support from the Darling Marine Center, Aquaculture Research Institute, and other allied units.
Food Technology Industry Management
Outdoor Industry Management
This concentration is designed for professionals seeking leadership roles in commercial ventures utilizing the outdoors and natural environment.
J.D./MBA
The joint MBA and J.D. degree program gives students the unique skills to serve as leaders in complex legal and business environments.
MaineMBA + M.A. in Global Policy
This program is intended for students interested in utilizing business skills in international careers focused on public policy, international service, finance, trade, and development, as well as students envisioning a career in international business and thus needing further knowledge of the global environment.
Learn more about the MaineMBA + M.A. in Global Policy dual degree
MaineMBA + M.S. in Information Systems
This program provides students with a comprehensive business education alongside classes in information systems communication, planning, control, and decision support.
Business Administration

This certificate program provides professional-level education in advanced business topics such as Finance, Management, or Business Law.
Professional Science Master's in Engineering in Business
Business Analytics
This certificate program provides professional-level education in leveraging big data through advanced analytical tools.
Engineering Management
This certificate program prepares engineers to manage projects, including planning, controlling, scheduling, and risk analysis.

Why Maine Business School
No matter your business background or existing skill set, Maine's premier business school is a sound investment in your professional growth.

Here, you'll receive a well-rounded graduate business education that is rooted in core business principles yet informed by the latest research to ensure you're learning industry best practices as they evolve in real-time.

Our foundational curriculum is complemented by niche offerings in today's most in-demand fields, such as Sustainability and Healthcare Systems, equipping you to be a strategic thinker capable of adapting to a rapidly changing world.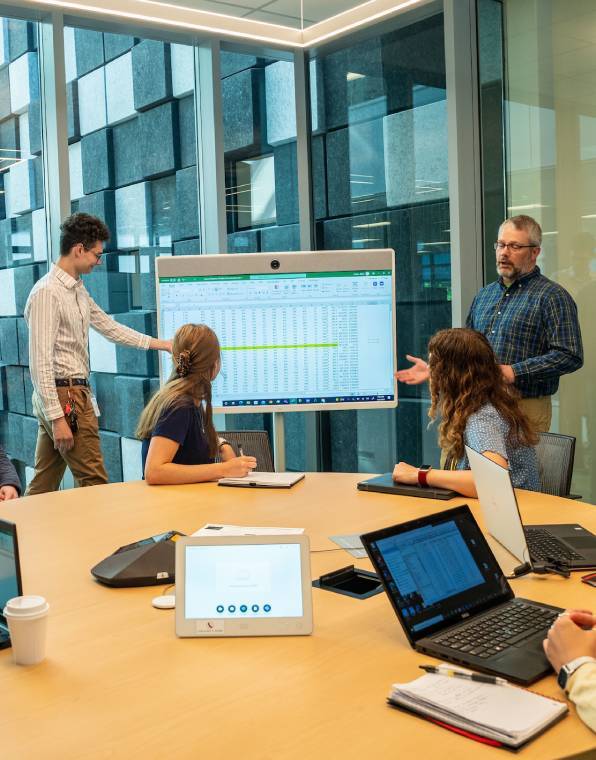 AACSB Accredited
AACSB Accreditation signals to the world that an institution has met the most rigorous standards of excellence in business education. Institutions that bear the AACSB-accredited mark demonstrate that they are committed to upholding and advancing the quality of their programs at the undergraduate and graduate levels.

#51
Best Online MBA from U.S. News & World Report
#31
Global Online MBA from CEO Magazine
#26
Best Online MBA from Fortune Magazine
MBS News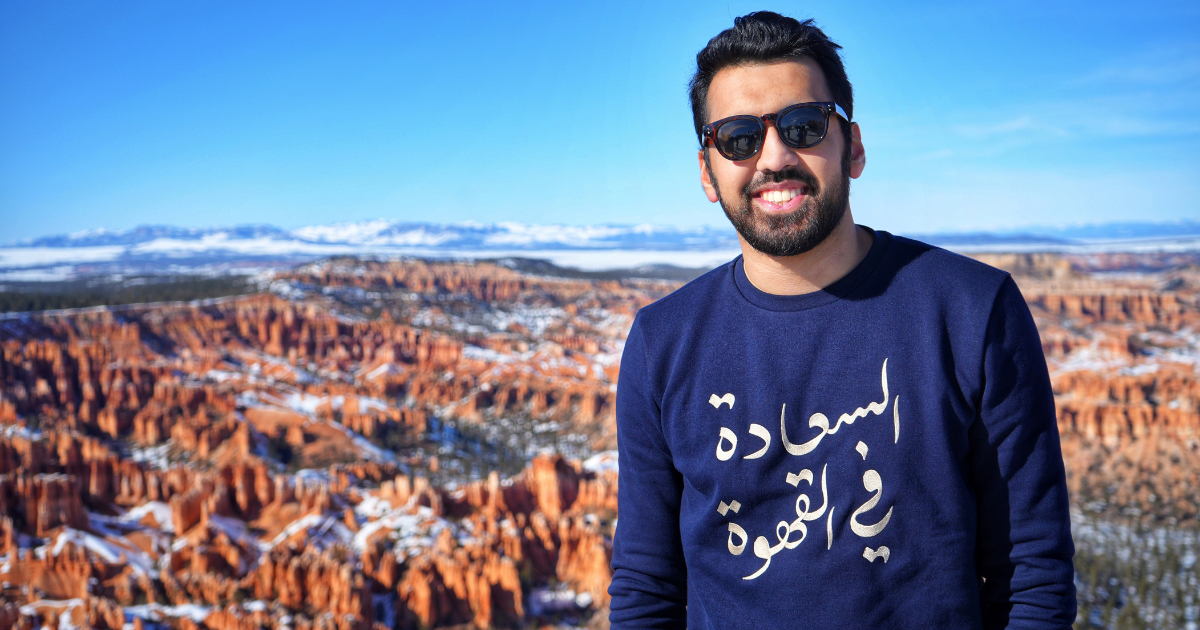 Waleed Rahmatullah, '18, grew up in New York and Saudi Arabia. He moved to Maine soon after high school with his parents. He studied Management, Business Information Systems, and Entrepreneurship at the Maine Business School. Today, he works for Uber in New York City.  Why did you decide to go to the University of Maine…
In September 2023, Dr. Nick Swim joined the faculty at the Maine Business School. He earned his Ph.D. in Educational Leadership and Organizational Development – Sport Administration at the University of Louisville, where he was a full-time lecturer. Read on to learn about his research interests, teaching style, and advice. What inspired you to become…