Welcome to the Clement and Linda McGillicuddy Humanities Center!
Advancing Research in the Humanities, Linking Scholars to One Another and the Broader Maine Community
The Clement and Linda McGillicuddy Humanities Center (MHC) promotes the cultivation of cultural knowledge, intellectual curiosity, and critical and creative reflection. It fulfills this mission by providing funding for innovative humanities research and forums for meaningful conversations among scholars, students, and the public.  The Center supports the Public Humanities, broadly construed, for the benefit of UMaine and the State of Maine.
There are always exciting humanities related events going on at UMaine or in the region. Check out our calendar of upcoming events, Facebook page, ongoing programs, and announcements below to find out what's happening!
---
Announcements
English Professor Margo Lukens became fifth Director of the MHC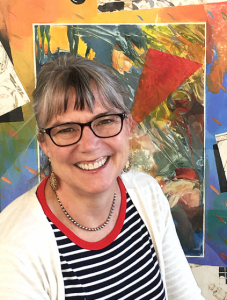 Starting July 1, 2018
Professor Margo Lukens
 began a two-year term as the fifth director of the McGillidcuddy Humanities Center.
Professor Lukens's professional experience, research interests, and community projects are manifold. For English she teaches colonial to 19th-century Anglo-American and a variety of Native American literatures. She does extensive work with Native American and First Nations plays and playwrights, including Wabanaki literary and storytelling history. 
Lukens has been involved in the startup of many projects, including The Radcliffe Pitches, Orono Community Theatre, the Penobscot Players (of Indian Island), the Stillwater Community Arts organization, and most recently True North Theatre. She also has extensive administrative experience, having served terms as chair of English and of New Media. She was also a Founding Director of Innovation Engineering Academic Programs (2007-2017).
With such a passionate humanist at its head, our Center can't help but thrive and grow in many meaningful new directions.
Welcome Margo!
---
Check out the extensive offerings by our friends and partners!