New Teacher Resources Page!
The Hudson Museum's new Teacher Resources page provides a wide array of content designed for educators.  Here you can find portals to:
Remote resources such as:
Thematic explorations:
and Hudson Museum's virtual cultural celebrations!
Hudson Museum Hours
The Hudson Museum is open to the public
Monday – Friday 10:00am – 3:00pm.
Face coverings are optional in UMaine and UMaine Machias buildings for fully vaccinated faculty, staff, students, and visitors. If you are not vaccinated please continue to wear your mask inside our facility. Thank you!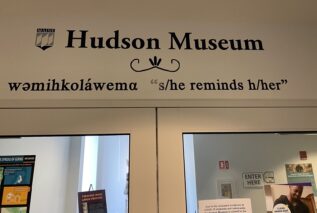 The University of Maine recognizes that it is located on Marsh Island in the homeland of the Penobscot Nation, where issues of water and territorial rights, and encroachment upon sacred sites, are ongoing. Penobscot homeland is connected to the other Wabanaki Tribal Nations — the Passamaquoddy, Maliseet, and Micmac — through kinship, alliances and diplomacy. The university also recognizes that the Penobscot Nation and the other Wabanaki Tribal Nations are distinct, sovereign, legal and political entities with their own powers of self-governance and self-determination.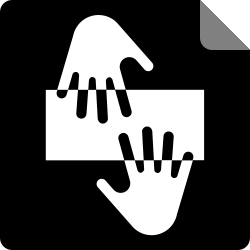 Open to Collaborate
The Hudson Museum is committed to the development of new modes of collaboration, engagement, and partnership for the care and stewardship of past and future heritage collections.
Mission:
The Hudson Museum's mission is to celebrate cultural diversity and inclusion through our exhibitions, events and programs. We are all interconnected through our common humanity. We decry the death of George Floyd and other senseless violence. Bigotry, racism, inequality and injustice must be addressed and to this end, we will continue to work to honor and reaffirm our mission to foster inclusivity and diversity in all that we do.