Opportunities
Student employment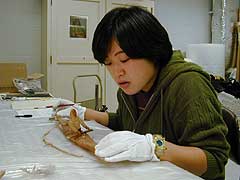 Student employees are integral to the daily operation of the Hudson Museum. Depending on interest, experience, abilities and ambition, graduates/undergraduates assist in every aspect of the Museum's operation. Student employees assist in visitor services, general maintenance of the Museum galleries, clerical and administrative tasks, preparation of materials for educational and tour programs, maintenance of the Museum's reference library, collections care, exhibit preparation and installation, preparation of graphics and publications, and staffing Museum events.
Internships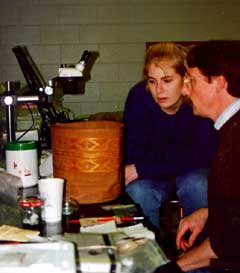 The Hudson Museum provides unpaid internship opportunities for undergraduates, recent graduates and graduate students studying anthropology, archaeology, English and technical writing, art history, graphic design, conservation, education, museum studies and related fields. Internships provide practical museum training experience to individuals interested in pursuing careers in the social sciences, education or museum fields. Interns are accepted and assigned based on their academic background, skills, interest and career goals. Interns complete specific projects or discrete segments of larger, ongoing projects as determined by the Museum's initiatives. Internships are provided in collections research, collections care and management, exhibition development, graphic design and publications and museum education.
Internships are unpaid and housing is the responsibility of the applicant. Internship opportunities are available throughout the academic year on a full or part-time basis with a minimum commitment of three months, hours negotiable based on associated course work and academic requirements. Summer intern opportunities run May through August on a full or part-time basis with a minimum commitment of 20 hours per week.
To apply, please submit a cover letter including name, home and school addresses, current telephone numbers and email address. Attach:
• a full resume or curriculum vitae of education and employment history
• a separate list of relevant course work successfully completed, including all studio art, art history, social sciences, education, business, marketing and museum studies courses
• two letters of recommendation, preferably one academic and one professional, although two academic references may be used
• a typed, double-spaced, one page essay describing your interest in undertaking an internship at the Hudson Museum
Send application materials by mail to:
Internships
Hudson Museum
The University of Maine
5746 Collins Center for the Arts
Orono, ME 04469-5746
If you have questions, please contact us:
Voice: 207.581.1904
Email: hudsonmuseum@umit.maine.edu
Docents
To fulfill its educational mission, the Hudson Museum relies on community volunteers to serve as docents. Docents lead small school and community groups on specialized guided tours, interpreting the Museum's exhibits and presenting fun, engaging and educational gallery programs. Museum tours are offered Tuesday through Friday from 9 a.m. to 4 p.m. All tours and gallery programs last approximately one hour. Docents are required to attend regular training sessions and to conduct at least 12 tours per year.
All docents must participate in a general training session, "An Introduction to Docenting at the Hudson Museum." Then docents may specialize in tours interpreting specific galleries. Docents also receive training in the presentation of programming related to temporary exhibits. Each training session lasts approximately two hours and is led by Hudson Museum staff or selected members of The University of Maine faculty. Docents are provided with reference materials, gallery hand-outs and instruction in gallery activities, including crafts and traditional games. Additionally, docents receive a University of Maine parking permit, and invitations to special docent events and field trips. For more information or to sign up to become a docent, please call 207.581.1904.
Volunteers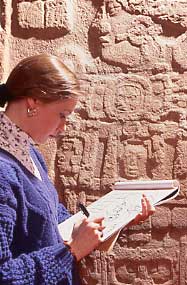 Volunteer opportunities are available in the education and collections departments of the Hudson Museum. Volunteers may assist in outreach activities or research or help during special events and programming, and at the Annual Maine Indian Basketmakers Sale and Demonstration. Placement of volunteers depends on each applicant's interests, experience and qualifications. Volunteers are expected to provide a regular and reliable time commitment. For more information, please call: 207.581.1904.