Endowment & Giving
President Hunter's Message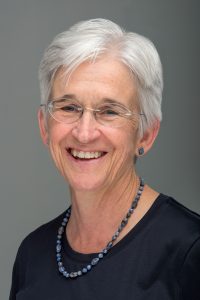 The Clement and Linda McGillicuddy Humanities Center (MHC) (formerly the University of Maine Humanities Center) began in the College of Liberal Arts and Sciences in 2010 to help expand and coordinate the work of units at UMaine that examine the qualitative aspects of what it means to be human. From history and literature to philosophy and languages, as well as the visual and performing arts, these core dimensions of shared experience are ever more important as our global information-age society increasingly centers on the evaluation, use and creation of new knowledge.
While enriching the UMaine student experience and building on exceptional faculty expertise, the center's impact extends far beyond campus. Engaging pre-college students, offering high-quality public programs and addressing issues of significant public concern are all fundamental MHC goals.
As a land grant university founded over 150 years ago, UMaine embodies the great American ideal of providing excellent and comprehensive higher education that is financially affordable.
Our Humanities Center ensures that we retain an essential focus on human values and aspirations as we define tomorrow and strive to improve our future.
I hope you agree that this worthy mission merits your support.
Susan J. Hunter, Ph.D.
President
MHC Endowment Fund
The Clement and Linda McGillicuddy Humanities Center is actively fundraising and has established an endowment fund. Launched in 2010, the fund was significantly enhanced by a generous alumnus who continues to provide annual support. Beyond The Center's Endowment Fund, additional donors have created specific endowments affiliated with the humanities (see below). Collectively, donations total nearly $650,000. Gifts of all sizes contribute to our goal to build a permanent resource for the humanities at UMaine.
There are two ways to make a direct donation to the MHC Endowment Fund.
Send a check made out to "University of Maine Foundation" with "MHC Endowment" in the memo line. The check should be mailed to:
University of Maine Foundation
Two Alumni Place
Orono, ME 04469-5792
For information and assistance about giving, please contact Terri Beyer, Philanthropy Officer for the College of Liberal Arts and Sciences, about giving opportunities for the Clement and Linda McGillicuddy Humanities Center.
Terri C. Beyer
207.581.1149
terri.beyer@maine.edu
Affiliated Funds
Affiliated Funds were established to support activities consistent with the mission of MHC and can be managed in collaboration with other UMaine units.
Susan and Philip Hamilton Humanities Fund, established by Susan Hamilton and Philip Hamilton '85 to support humanities faculty and community engagement.
Sandy and Bobby Ives Fund, established by David Taylor '74 and LeeEllen Friedland in recognition of the Ives' contribution to folklife studies.
Jeannine Emond Lucey Franco-American Program Fund, established by Anne Lucey '81 in tribute to her mother.
Alan Miller Fund for Excellence in Communication and Journalism, established by Anne Lucey '81 in memory of her late husband.
New Writing Series Fund, established by Henry Schmelzer '65 and his wife, Cynthia Livingston, to support innovative and adventurous literary programming.
Adrien Lanthier Ringuette Franco-American Centre Library Fund, established by Celeste Ringuette in memory of her late husband.