---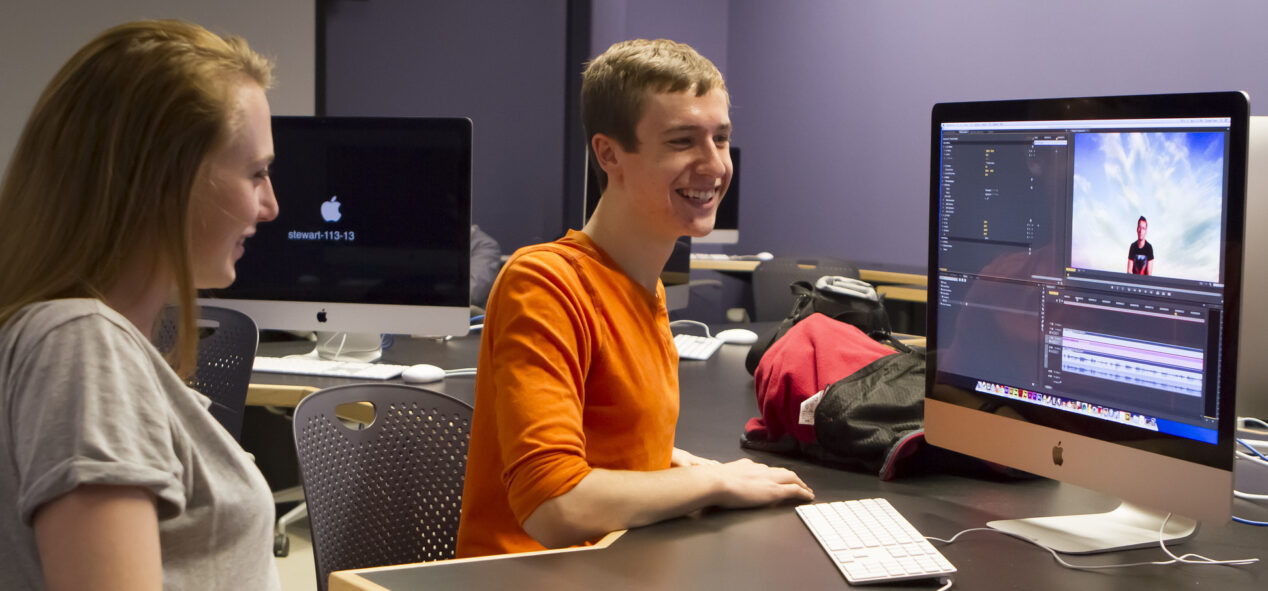 ---
Learn cutting-edge skills
The New Media major teaches skills that creative people need to succeed in the 21st century.
The Internet, social software, hand-held and wearable devices, touch and gestural interfaces, the Internet of Things, and virtual reality offer unprecedented opportunities to create useful, delightful, and engaging experiences. In this major, you'll get deep and far-ranging skills along with a broad understanding of the social and economic impact of cutting-edge technologies. Wondering how ChatGPT and Midjourney are changing the workplace? Our Learning With AI initiative has you covered.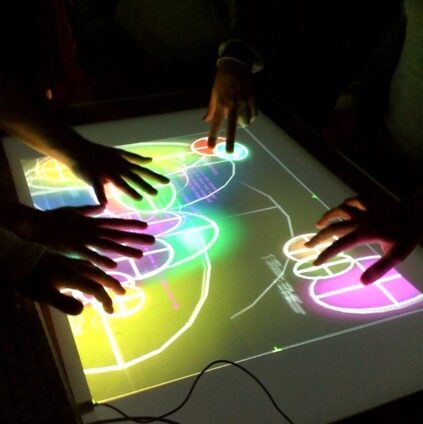 ---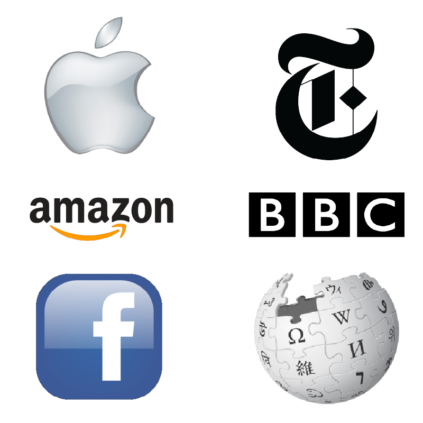 Land a great job
New Media graduates work in globally recognized organizations from Apple to Amazon, from Facebook to the BBC, from Wikipedia to The New York Times.
They've also started or joined start-ups and non-profits in graphic design, film, education, and healthcare. The 2018 median salary of a new media designer: $72,500 and a new media programmer: $84,300. New media jobs expected to grow 4% annually through 2028. And with consumer demand for video games, movies, special effects, social media, and 3-D animation growing steadily, jobs prospects are increasing.
---
Change the world (at least one corner of it)
This major combines people and technology to bring out the best in both. As a New Media designer, you will be ready to become one of the innovative thinkers, designers, and creators of the next generation to tackle real-world problems, so your assignments in this program will often require working with actual communities on actual problems. The StillWater Ripple initiative, for example links students to clients from across Maine to share digital skills for building thriving communities and ecosystems.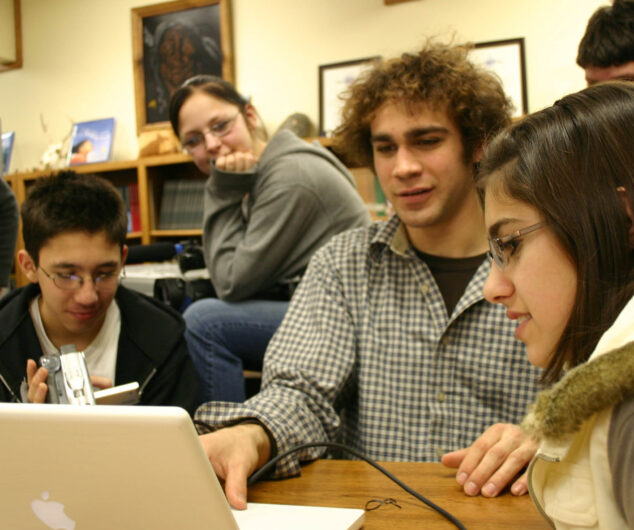 ---
Learn to code--and like it

Today's companies seek employees who understand and write code. New Media approaches computer programming in a fun and creative way via visual and physical computing, augmented reality, and mobile apps, but also shows how graphic designers, musicians, and other artistically inclined people can learn coding to increase their chances of getting a job in their favorite creative field.
Collaborate on complex projects
As a high school student, you probably did most of your homework alone. In real life, however, most work is part of a team, whether you meet in person or coordinate your collaboration over the Internet.
In New Media, we give you the skills to manage complex long-term projects as well as techniques for making everyone accountable–so you don't end up holding the bag.
---
Diversify
Some programs train you for a single job as a graphic designer, or a computer programmer, or an animator or filmmaker. But today's younger workers typically change jobs four times in their first decade out of college, and are increasingly expected to have a diverse range of abilities.
In New Media, you'll learn a variety of skills to help you manage the complexities of today's digital projects, from designing a logo to coding a website to filming and editing a video. The New Media curriculum will also dive you deeply into one or two subjects of your choosing. The result is what employers call a "T-shaped" person: someone with mastery of one specialty as well as a broad array of related skills.
Cinema Switch, a New Media student capstone
---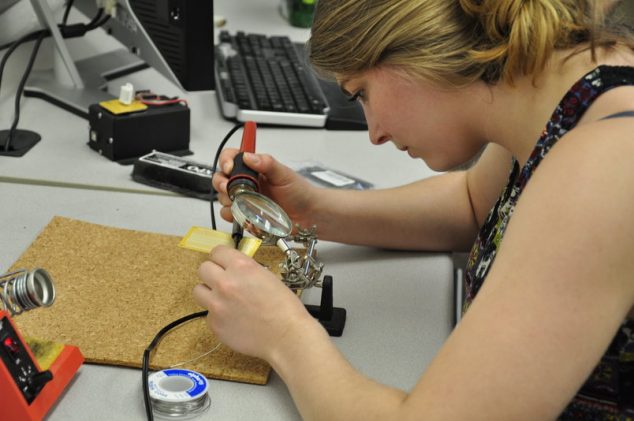 Learn by making
You'll be building projects from your very first New Media course, and you'll get critiques from professors and classmates from aesthetic, technical, and social perspectives. Your first year as a New Media Major gives you a broad foundation that exposes you to key themes in the history and theory of creative technologies, from digital design and video production to coding and user experience. During your second and third years you'll cultivate breadth and depth in a concentration of your choosing while getting your hands dirty with projects that build community collaboration and development.
A year-long senior capstone completes your BA. You will conceive, design, produce, and launch a complex and innovative project in areas such as experimental video and animation, mobile and wearable apps, community-based storytelling, and interactive games and installations.
---
---
---
---
---
---