Design, Develop, Code, Create, Implement, Manage, Innovate, Thrive
The future business and societal climates in Maine and the rest of the nation will be characterized by rapid technological change, intense global competition, faster product life cycles, more complex, networked, distributed and specialized markets, and both physical and societal disruption. In such environments the computing and information needs of organizations and individuals will be increasingly complex and rapidly changing. Individuals with computing and information systems expertise who can design, code, develop, and/or implement information systems, manage sophisticated information resources, work on interdisciplinary teams, and communicate effectively with product and service designers, business managers, engineers, creative artists, and other end-users will be and are in short supply.
Explore many of the undergraduate and graduate degrees offered in the School of Computing and Information Science.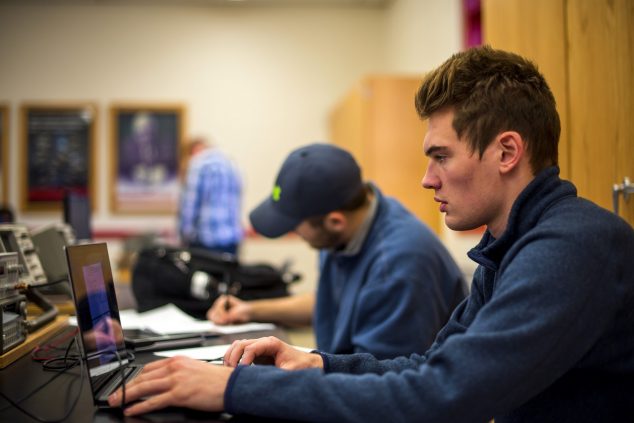 ---
---