Department Events
Weekly Language Tables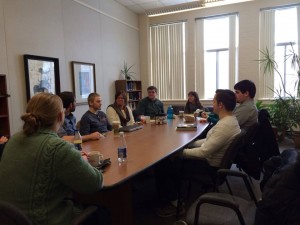 Language Tables meet in 207 Little Hall ("the lounge"). Students, faculty members and native speakers are invited to come and converse in an informal setting where all topics, big or small, can be discussed in the designated language. Each table meets once a week when classes are in session.
Monday:  French (12:00-1:00 p.m.)
Wednesday:  German (12:00-1:00 p.m.)
Thursday:  Spanish (12:00-1:00 p.m.)
Upcoming Events
Hispanic Heritage Month, September 15-October 15, 2016
Past Events
Please check back later for more information on other departmental events.