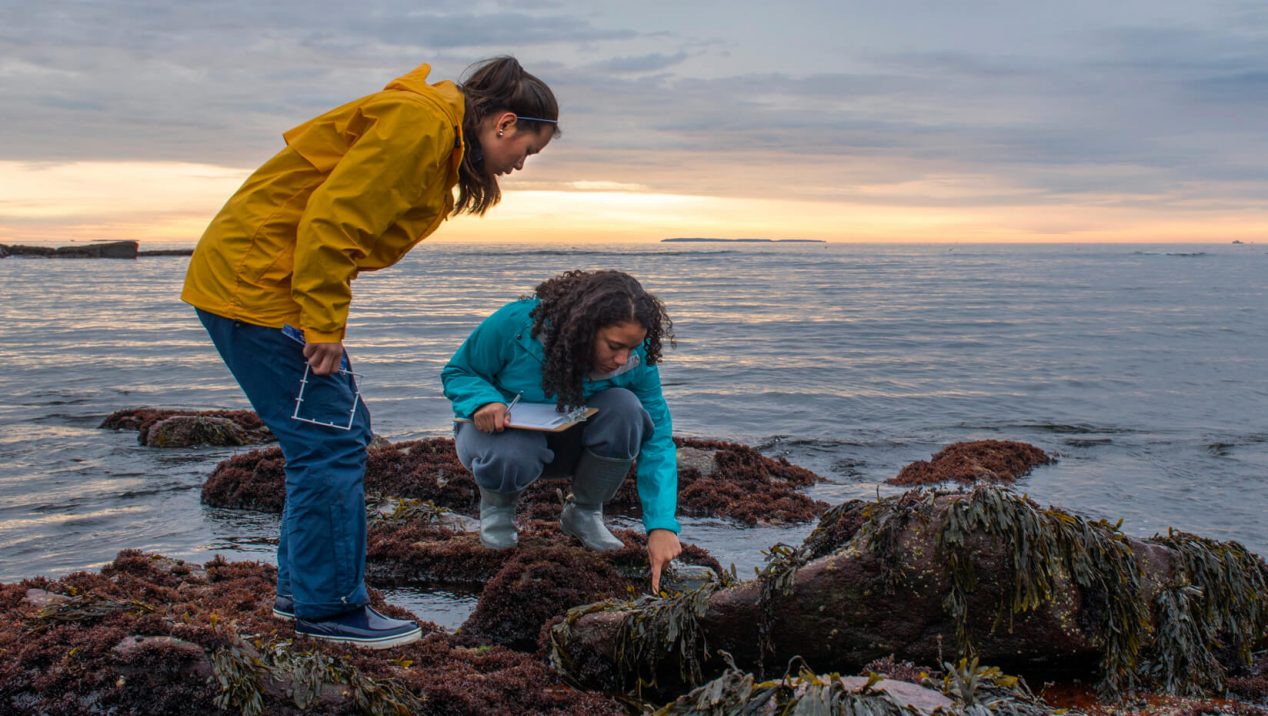 Students on a field trip in 2014
2005–2014
Robert Kennedy became president in 2005.
In 2007, the 87,000-square-foot University of Maine New Balance Student Recreation Center opened.
Paul Ferguson became president in 2011.
UMaine was listed in Princeton Review's Green Honor Roll in 2010, 2011 and 2012.
In 2013, Maine 4-H marked its 100-year anniversary of providing enriching programs for youth in the state.
Also in 2013, the Innovative Media, Research and Commercialization Center (IMRC Center) opened, as did the Wyeth Family Studio Art Center.
In 2013, UMaine and partners launched the first grid-connected offshore wind turbine to be deployed off the coast of North America.
In 2014, UMaine's Aroostook Farm in Presque Isle celebrated 100 years of service to the state and Maine's potato industry.
First lady Michelle Obama visited UMaine in 2014.
In 2014, the renovated New Balance Field House reopened after a $6 million renovation.
Ghost Brothers of Darkland County, a Southern gothic supernatural musical written by alumnus Stephen King, took the stage at the Collins Center for the Arts in 2014.
The Gerard S. Cassidy '80 Capital Markets Training Laboratory opened in the Maine Business School in 2014.
In 2014, Climate Change Institute director Paul Mayewski was featured in the Showtime series "Years of Living Dangerously." The series, starring Harrison Ford, Arnold Schwarzenegger and Matt Damon, shared life-and-death stories about impacts of climate change on people and the planet.
The Hudson Museum learned in 2014 it was home to the transformation mask that inspired the Seattle Seahawks logo. A Kwakwaka'wakw artist or artists on the Pacific Northwest Coast likely carved the cedar mask in the late 19th or early 20th century.
Kelton Cullenberg, a 2014 graduate and standout cross-country and track and field athlete from Chesterville, Maine, was named the first America East Man of the Year.