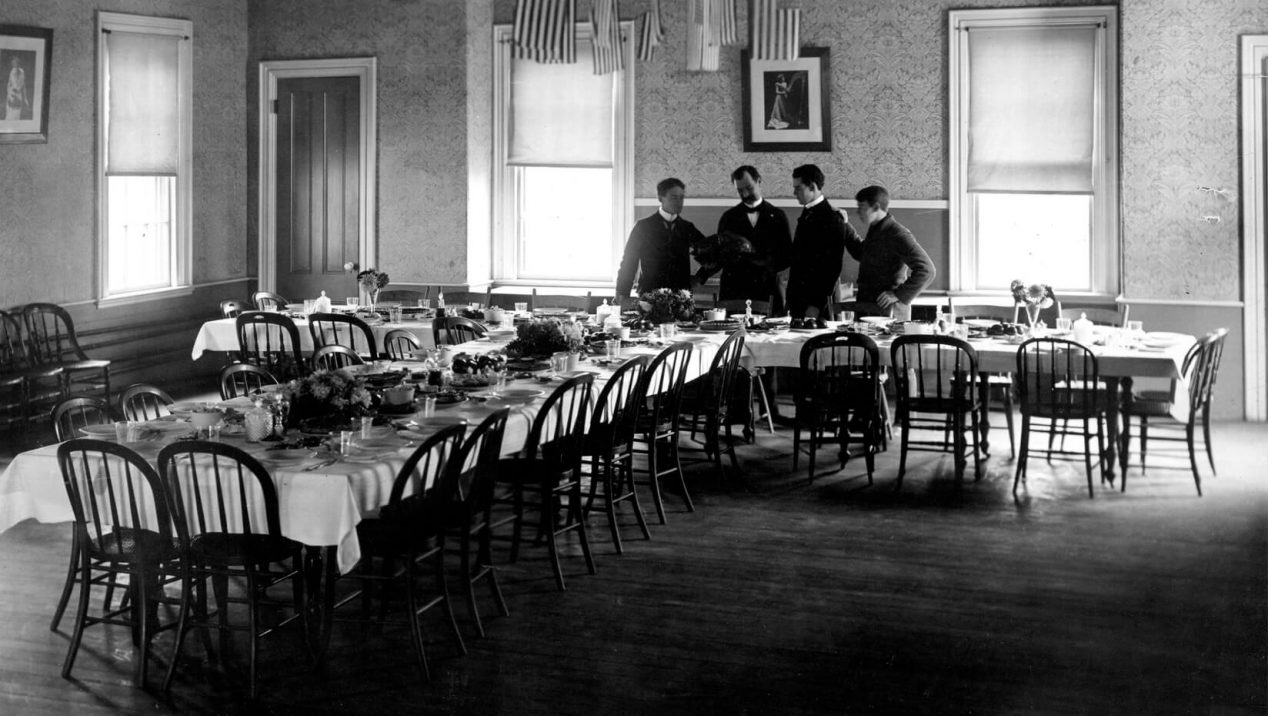 1875–1884
In the mid-1870s, the college year was changed from three terms to two. The first ran from August to Thanksgiving; during the 11-week break that followed some students taught in area elementary schools. The second ran from February to just before July 4. During summer break, many students hayed.
In 1876, the Elective Course was changed to a Course in Science and Literature.
C.M. Brainard, a member of the class of 1876, paid $41.51, $37.77, $45.36 and $45.46 for his final four semesters. The cost for board averaged $30 per semester. Brainard's other expenses included fuel and washing and ironing.
In 1879, M.C. Fernald became president.
In 1879, the Legislature didn't provide aid to the college and in 1881, students were, for the first time, required to pay tuition. Until this time, tuition had been free to students from Maine. Enrollment dropped in the incoming class from 50 to 17.
In the 1880s, faculty members no longer had janitorial duties.
In 1881, the baseball team compiled a 3–3 record, beating Bangor A.A. three times and losing twice to Colby and once to Bates.
Also in 1881, college trustees ruled faculty should live on the college campus.
In 1882, trustees ruled that all students who didn't live at home had to live on campus, unless excused.
In 1882, Percia Vinal became the first woman to earn a graduate degree at MSC.