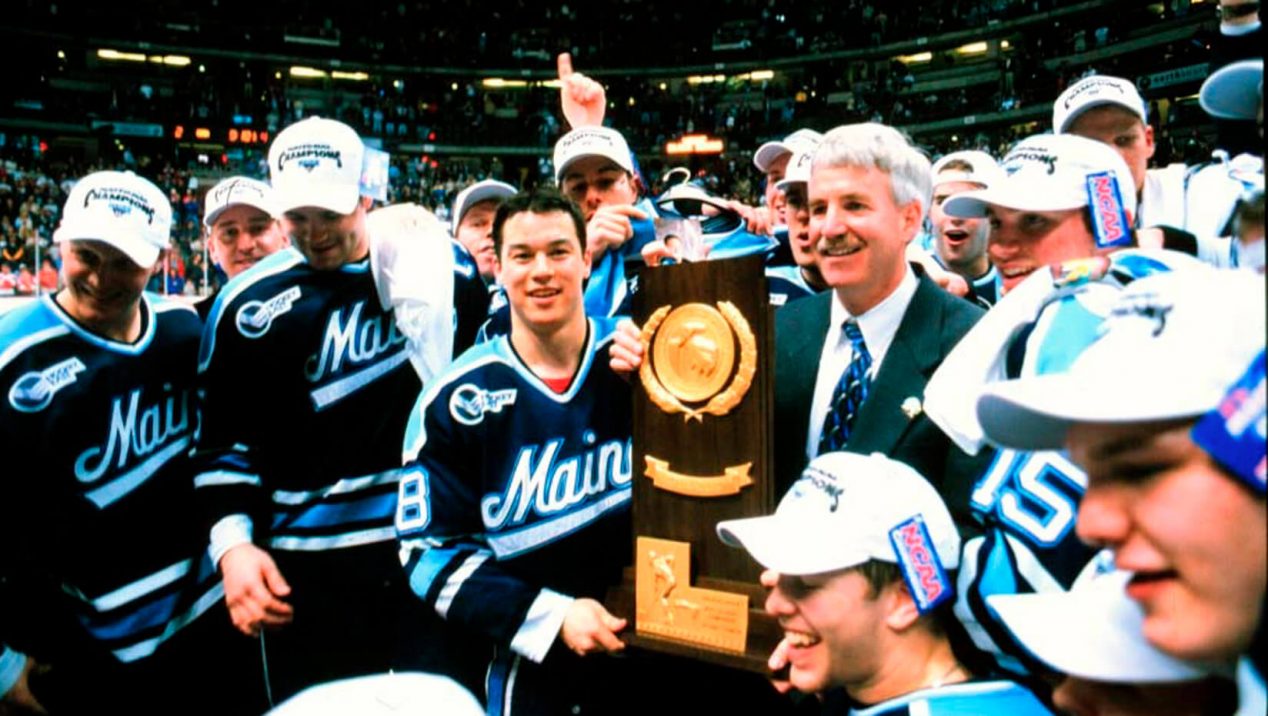 Men's ice hockey championship in 1999
1995–2004
The University of Maine Advanced Structures and Composites Center was founded in 1996 with support from the National Science Foundation.
Peter Hoff became president in 1997.
The Bryand Global Sciences Center opened in 1997.
Cindy Blodgett, a four-time Kodak All-American who became the second woman in NCAA Division I history to lead the nation in scoring four straight seasons, graduated in 1998.
In 1999, men's ice hockey won the program's second national title, topping the University of New Hampshire 3–2 in overtime.
In July 2000, the University of Maine Frederick E. Hutchinson Center opened in Belfast. The partnership between UMaine and the MBNA Foundation intended to bring high-quality education to the Midcoast.
In 2000, UMaine researchers at the Advanced Structures and Composites Center developed Bridge-in-a-Backpack.
Maine Harvest for Hunger began in 2000.
In 2002, the University of Maine Museum of Art in Bangor opened, as did Buchanan Alumni House.