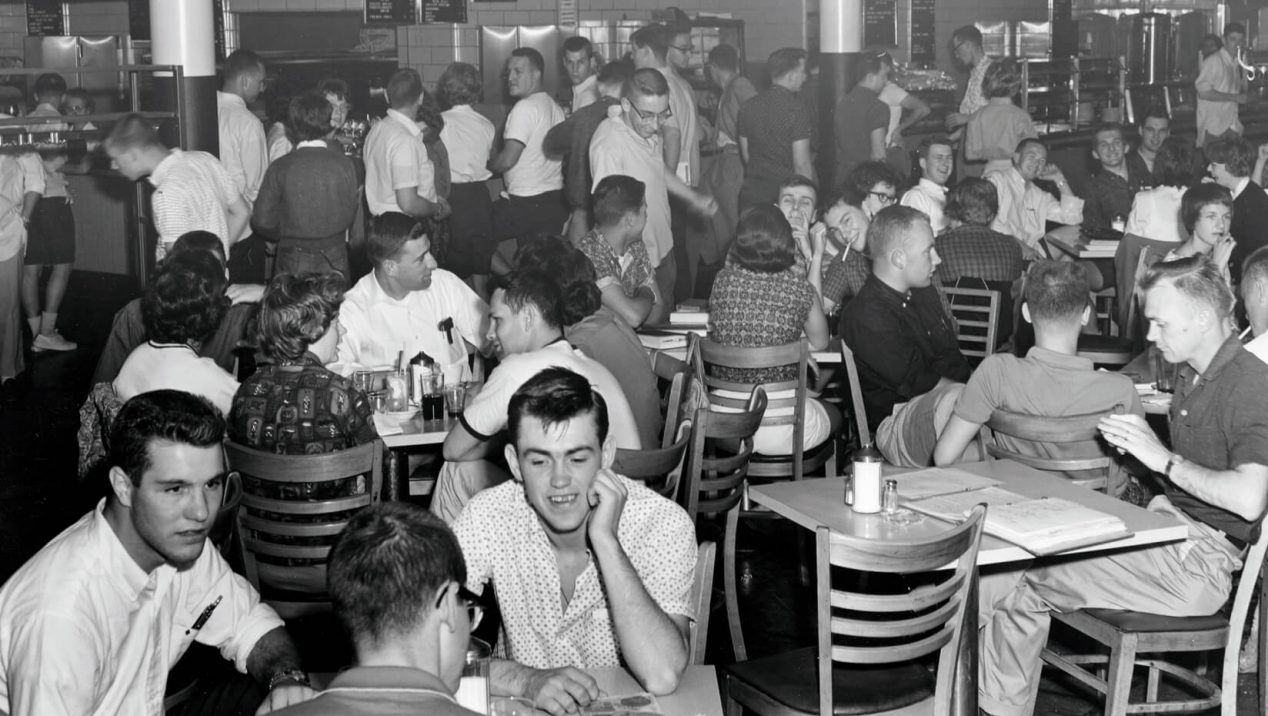 1955–1964
Lloyd Elliott became president in 1958.
Trustees approved the awarding of doctoral degrees; in 1958, the chemistry department was the first at UMaine to offer courses toward a Ph.D.
"Favorite professors" was the theme of the 1959 Winter Carnival snow sculpture.
In 1962, the Maine Masque toured India.
John Tierney, Royce Flood, Sharon Jenkins and Thomas Goodwin represented UMaine at the 1962 CBS College Bowl.
President John F. Kennedy spoke at convocation Oct. 19, 1963. He was presented with a honorary doctor of laws degree.
Military training was required for male students until 1963; the 101st Legislature made it optional.
The Arthur A. Hauck Auditorium was dedicated in 1963.
Lengyel Gymnasium was built as an athletic facility for women in 1963. It was named in honor of Helen Lengyel, longtime women's athletic director.
UMaine won the Frank W. Keaney Trophy for achieving the most athletic success during the 1963–64 academic year in the Yankee Conference. The Black Bears won four men's league titles — in football, baseball, indoor track and outdoor track.
In 1964, Alumni Hall housed a public television station.
In June 1964, the baseball nine placed third in its first-ever appearance at the College World Series in Omaha, Nebraska.
UMaine pitcher Joe Ferris was named the Most Outstanding Player and Dave Thomas made the All-CWS Team.