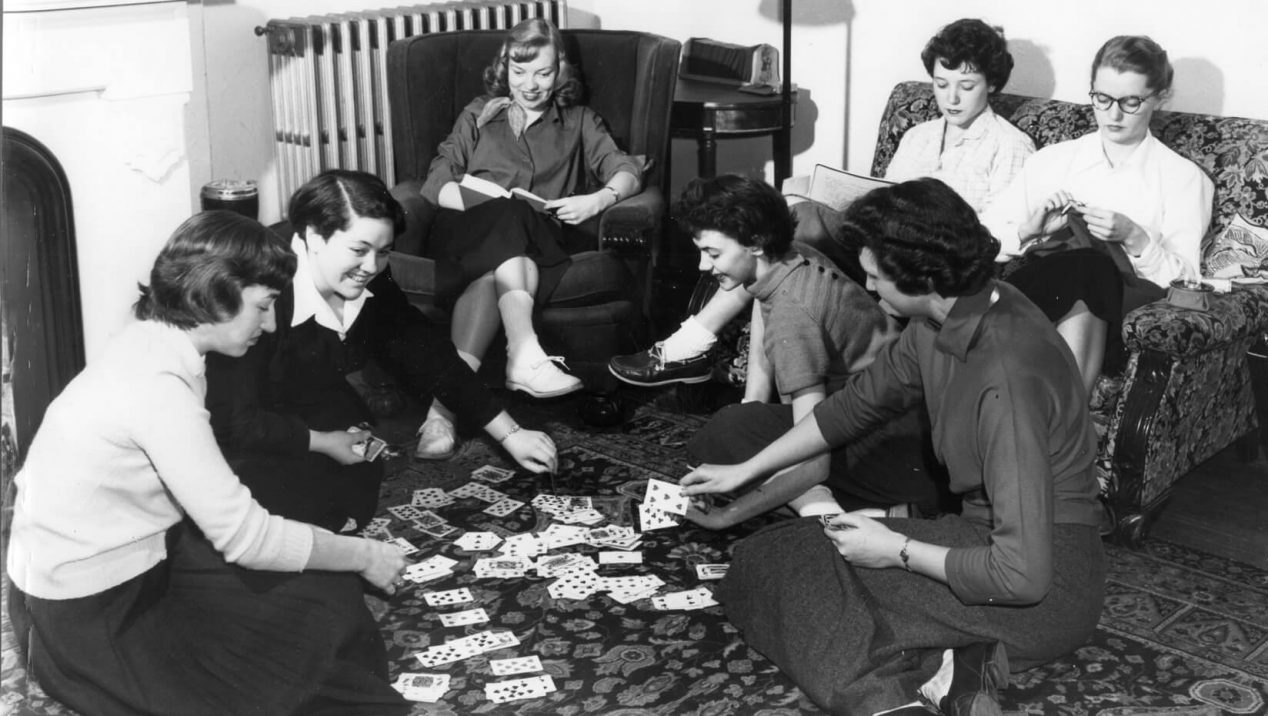 Students playing cards, circa 1953
1945–1954
Nearly three-fourths of World War II veterans whose University of Maine education had been interrupted wanted to return, so, the Board of Trustees instituted a priority of acceptance. First, students in good standing; second, Maine residents who met entrance qualifications; third, out-of-state veterans; and fourth, out-of-state civilians.
In 1945–46, 1,848 students were enrolled at UMaine — 928 were veterans. Of the veterans, 281 were married. Due to a housing shortage, UMaine leased 32 trailers and housed 200 students at Dow Air Force Base in Bangor.
In 1946, to accommodate more students, many of whom were veterans, UMaine opened a Brunswick campus at the former Brunswick Naval Air Station. It was open through spring 1949.
The number of veterans registered at UMaine peaked in fall 1947, with 2,575 in Orono and 505 in Brunswick.
The first edition of the student newspaper The Maine Annex was published Jan. 10, 1947.
Raymond H. Fogler Library was completed in 1947.
December 1949 marked the Faculty Council's first election.
In 1950, the University of Maine Pulp & Paper Foundation was founded.
Memorial Union was built in 1952–53 in honor of those who served in World War II.