Windows
---
Energy Efficient Windows
When Buying:
Installing new windows can be expensive. Determine whether it will be more cost effective to invest in new energy efficient windows or to make energy upgrades to existing windows.
Determine your Climate Zone to know the window requirements for maximum energy efficiency in your climate.
Look for ENERGY STAR certified windows for your climate zone.
---
Improve Energy Efficiency of Existing Windows
Window Treatments
Window Inserts
Custom-fit panels placed on window interiors can drastically increase the thermal efficiency of single-pane and double-pane windows.
Affordable and easy to install and remove.
Seal Air Leaks
Caulk is used to seal air leaks through cracks, gaps, or joints less than 1/4 inch wide between stationary building components and materials.
---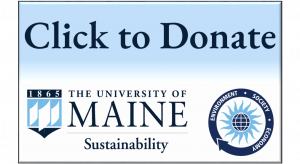 Office of Sustainability
312-314 Corbett Hall
Orono, Maine 04469-5774
Tel: 207.581.1571
sustainability@maine.edu
---