Where does the money go?
---
Energy use is a huge expense for households. The U.S. Energy Information Administration's Residential Energy Consumption Survey reveals how much New England households are spending on energy: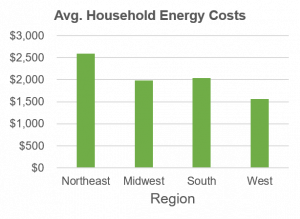 Households in the Northeast spend the most on energy. Significant space heating as well as high utility prices in the Northeast contribute to the high energy costs.
---
A greater number of New England households use fuel oil and natural gas than the U.S. average. Fewer use electricity than the U.S. average.
---
New England households spend much more on space heating and water heating than the U.S. average. They spend much less on air conditioning than the U.S. average.
---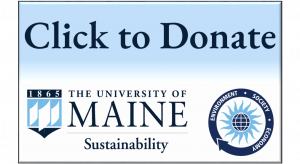 Office of Sustainability
312-314 Corbett Hall
Orono, Maine 04469-5774
Tel: 207.581.1571
sustainability@maine.edu
---