The Maine Woods National Park Photo-Documentation Project
Lee Ann Szelog & Thomas Mark Szelog
---
Imagine having the opportunity to preserve one of the last great wilderness ecosystems in the United States, creating a peaceful environment and adequate space for some of the world's greatest wildlife, including black bear, moose, and Canada lynx, to raise their families, thrive and survive.
Imagine a society of environmentalists, politicians, conservationists, foresters, sportsmen, developers and citizens, young and old, working collaboratively to rescue this ecosystem on the verge of destruction.
Imagine preserving this ecosystem to help maintain clean air and water, protect plants, wildlife, and insects, safeguarding our planet for future generations, and providing a place where people can visit to escape chaos.
Imagine thinking and leading with our hearts, rather than our wallets, to do what is right, because it is the right thing to do.
Imagine having this opportunity and not acting on it, contributing to the possible extinction of species such as moose, bear and Canada lynx, due to the loss of habitat; a reality that sadly came true for the woodland caribou, wolf, and mountain lion that were extirpated within the past 100 years, here in Maine.
Imagine the 3.2 million acre Maine Woods National Park.
It is difficult to imagine that such a place could even exist today, let alone the opportunity to protect it. The Maine Woods National Park Photo-Documentation Project provides education and inspiration, through photographs and words, to encourage society to work cooperatively to make the 3.2 million acre Maine Woods National Park a reality, for the benefit of life, human and wild, and the protection of our natural world and planet overall. Take a journey into the proposed Maine Woods National Park through this exhibit, showcasing the denizens of the proposed park and their habitat. What will become of the wildlife displayed in this exhibit? Time is running out – will Maine's Great North Woods live or die at the hands of man and woman?
Lee Ann Szelog & Thomas Mark Szelog
Founders, Maine Woods National Park Photo-Documentation Project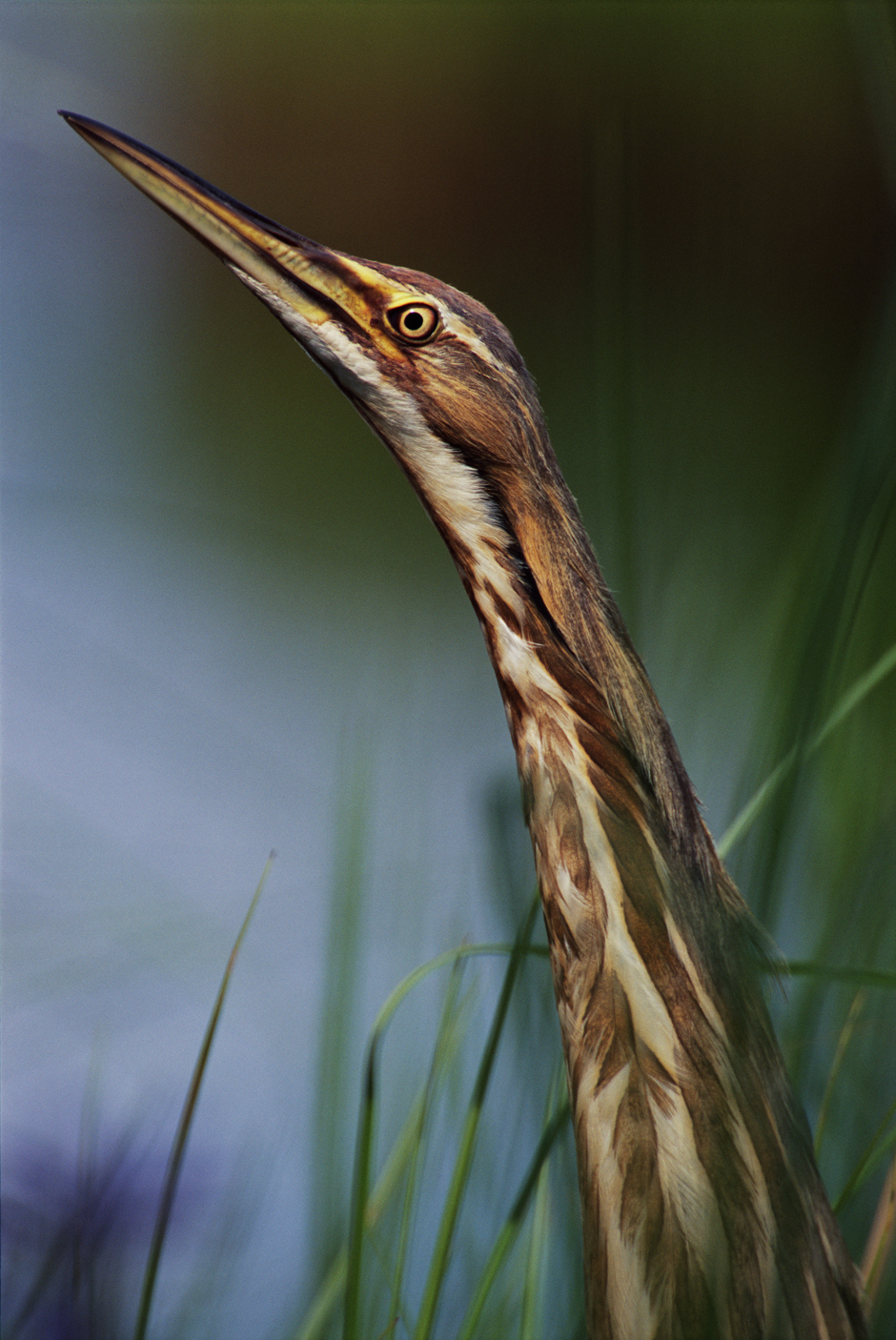 American Bittern
An American bittern silently stalks tiny fish along the shoreline of an unnamed beaver pond near Moosehead Lake. Bitterns are familiar in many of the wetlands; flying in aerial highways in the early summer to and from the waterways to gather food for hungry babies.
–
---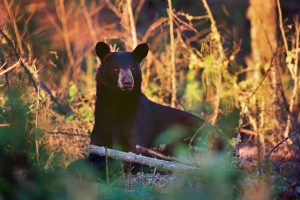 Black Bear
Black Bear by Several miles deep in the summer forest, a black bear feeds on wild blackberries near the West Outlet of the Kennebec River.
–
---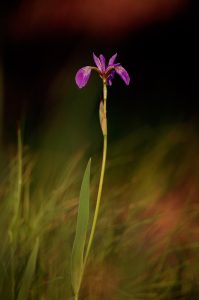 Blue Flag Iris
Ruby-throated hummingbirds and muskrats are just a few of the forest habitants that use the blue flag iris as a food source. These showy flowers bloom profusely in the forest wetlands.
–
---
Cow Moose
Moose are common within the boundaries of the proposed Maine Woods National Park and is the region's largest denizen. The summer months have moose wading into shallow ponds and lakes to feed on succulent vegetation, and to escape marauding biting insects.
–
---
Debsconeag Deadwater
The Katahdin massive, leading the Baxter range, looms in the background above the Debsconeag Deadwater on the West Branch of the Penobscot River.
–
---
Forest Fog
Towering white pine trees are shrouded by a cool, wafting blanket of fog, glowing with crimson at dawn as the daybreak warms.
–
---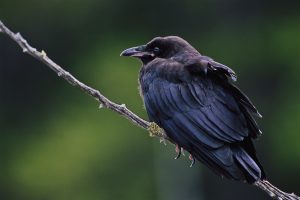 Northern Raven
Nestled between Big Moose Mountain and Little Moose Mountain is a lovely, pond-filled valley. Along the southern shores of the ponds are large cliffs, the source of echoes from a calling raven. Could there be a raven's nest on what seems to be a perfect place – these cliffs?
–
---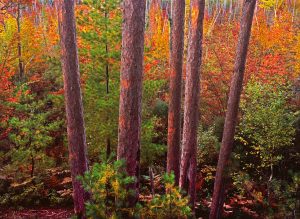 Red Pines
Red pine trees frame the brilliance of an autumn sunrise in Maine's great northern forest.
–
---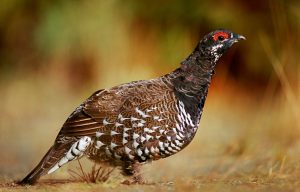 Spruce Grouse
A male spruce grouse pauses while feeding along the forest edge.
–
---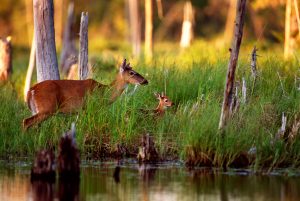 White-Tail Deer Family on Fawn Pond
A doe white-tail deer feeds on succulent vegetation at the water's edge. The fawn watches mom intently, learning the land that is its home, and emulates her by grasping some vegetation. The fawn is still dependent on her mom's warm milk, but is learning valuable life lessons about food types and locations.
–
---
COPYRIGHT © LEE ANN SZELOG & THOMAS MARK SZELOG ALL RIGHTS RESERVED.