TK20 Information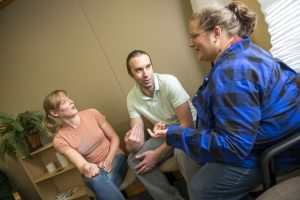 Across the country, Schools of Social Work are finding better ways to meet the demands for ongoing and comprehensive assessment of our BSW programs.  In order to meet these national assessment goals, the School of Social Work began using the Tk20 -Watermark HigherEd™ comprehensive online data management system for student activities related to field internships and learning assessments.  All BSW students will be enrolled into the Tk20 data management system.  Students will utilize the Tk20 data management system to complete some course assignments, build professional portfolios, complete field applications, and provide information about field internships. In addition, within the TK20 system, Field Agency Instructors will submit evaluations of student performance in field internships.
BSW Students will be required to purchase an account within Tk20 which will enable them to complete field applications, build professional portfolios, and provide information regarding field internships. There is a one-time $139 fee for a Tk20 account, which will be assessed to the student's account when the student registers for SWK 350. Students who received a TK20 account at another educational institution or in another University of Maine degree program will not need to pay this one-time fee.  The Tk20 account will be active and available to students for seven years after the date of activation.  
We will offer Full Refunds during the FIRST 30 days of the fall semester for students who withdraw from SWK 350.
The Social Work Field Department will contact students when it is time to begin using the TK20 system prior to submitting Field Applications.