Three Members of the School of Social Work Community Received College Awards in April 2023
Each year the College of Natural Sciences, Forestry and Agriculture (NSFA) selects students, staff and faculty members for a number of awards. This year recently graduated, Athena Bryce (BSW, 2021, MSW 2023); Distance MSW Program Coordinator, Ann Hartman; and Assistant Professor, Elizabeth Armstrong all received well-deserved recognition. 
Athena Bryce received the 2023 Jean A. and David A. Webb Outstanding Professional Master's Degree Student Award for her stellar acade
mic record and her remarkable service to the School of Social Work (SSW) and the larger community. One example of her service and her dedication to traditionally marginalized populations has been her research with Bangor Public Health and Community Services to gain a better understanding of the service and support needs of people with experience using drugs; she has been collecting information through interviews and focus groups, with a goal of improved substance use-focused programming. At the School of Social Work, Athena has generously served on many committees including the Equity Stewardship Team, the Curriculum Committee, and the MSW Admissions Committee. She was selected to be one of the keynote speakers for the University's Dr. Martin Luther King Breakfast Celebration. Athena will join the SSW's part time faculty in fall 2023 to teach the Introduction to Social Work (SWK 320) course to students entering our BSW program.
---
Ann Hartman received one of the 2023 NSFA Outstanding Staff Awards for her excellent teaching and student support, her leadership, and her generous service. Ann joined the School of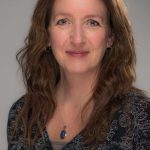 Social Work as the Distance MSW Program Coordinator in early 2022 but has been a part-time faculty member at the School of Social Work (SSW) since 2011, teaching the seminar that accompanies the Specialization Year Practicum. Students describe Ann as being particularly student-centered and incredibly supportive as they anticipate transitioning from their student status to professional lives as social workers. Ann is equally supportive to faculty and a joy to
have as a colleague. Her community service is astounding including sitting on the board of the NAACP in Bangor, the Justice Equity Diversity and Inclusion (JEDI) committee of the Maine Chapter of the National Association of Social Workers, and the planning committee for the Juneteeth celebration in Ellsworth, among other activities. At the SSW she has spearheaded several initiatives to increase inclusivity in both our teaching and SSW policies and practices,
providing leadership through her passion for racial justice and equity.
---
Elizabeth Armstrong received the 2023 NSFA Outstanding Teaching Award for her stellar performance in the classroom and her consistent attention to student learning. Dr. Armstrong makes courses, often dreaded by Social Work students (such as research methods), interesting and empowering. Power-sharing with students is a hallmark of Elizabeth's teaching philosophy. For example, she provides students with an anonymously editable agenda prior to her class meetings and an ongoing anonymous webform to which students may pose concerns, suggestions, and questions. Elizabeth's teaching is always grounded in a framework of social justice. As one student stated, "Professor Elizabeth Armstrong has a unique way of teaching and engaging with students who may feel like they don't have the privilege to take up space in academia or higher education …. [her] teaching comprises inclusivity, realness, and compassion
and leaves an impression on students beyond the classroom and the University campus."
NASW Support
NASW is providing leadership and advocacy concerning the disparities in the social work licensing exams developed by ASWB.  On February 3rd, they released a strong statement against the exams, and in it they address the impact of this position on their support of the Interstate Compact Legislation and their commitment to efforts about licensing going forward.  
Our School of Social Work at the University of Maine is supportive of this position and continues to participate in efforts to address these problems and harm that has been caused to social workers of color, older adult social workers and social workers who have a language other than English as their first language.
If you are interested in joining the related advocacy work, please contact Christopher McLaughlin, the email cmclaughlin.naswme@socialworkers.org for more information.
NASW Supports Efforts to Promote Diversity within the Profession by opposing Association of Social Work Boards (ASWB) Social Work Exams
February 3, 2023
The National Association of Social Workers (NASW) declares opposition to ASWB social work licensing exams after reviewing ASWB data showing significant disparities in pass rates for prospective social workers of color, older adults, and those who speak English as a second language. NASW is prepared to oppose the Social Work Interstate Compact Legislation being developed by the Council of State Governments (CSG) if the bill is not substantially improved, including the removal of provisions which codify the ASWB exams. NASW is eager to work with CSG to develop multi-state social work practice legislation.
 In an August 2022 statement after the release of the ASWB data, NASW committed to working closely with its partners to propose innovative solutions that reduce harm and increase diverse representation at all levels of social work practice. These efforts will initially target removal of non-independent social work practice exams which may be biased, and support efforts to strengthen competency measures. NASW looks forward to working with its partners to implement these strategic initiatives and to promoting the diversity and well-being of the social work profession, and the health and well-being of the populations social workers serve.
---
Social Work Licensing
This program will prepare students to be eligible for licensure within the State of Maine. Visit the
 UMS State Authorization & Licensure
 page to learn more about the licensure requirements in other states and territories, in addition to the contact information needed to inquire further into the licensure requirements associated with this program. 
---
Important Note to Graduates
It appears that graduates of our program with student debt are eligible to apply for the recently announced Maine Health Care Provider Load Repayment Pilot Program.  We area not sure how many awards will be available, but do know the competition will be open to a number of health professionals.  Applications are due September 1, 2022.  Please follow this link for more information about the program and the application process.
https://www.famemaine.com/affording-education/pay-for-school/repaying-student-loans/maine-health-care-provider-loan-repayment-pilot-program/
The School plans to partner with NASW and other Schools of Social Work in the upcoming year to work on expanding the opportunities for loan forgiveness.
---
Interested in beginning your social work education at the University of Maine? We want to hear from you today!
At the University of Maine School of Social Work, we prepare proficient and ethical social work professionals committed to social change in a variety of organizations, specializations, and professional roles.
We provide the highest quality education for both beginning and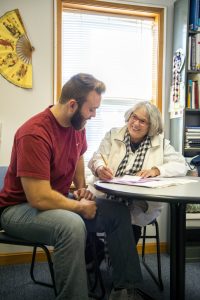 advanced professional social work practice. We educate at the Baccalaureate and Master's level in an atmosphere of individualized learning, respect for individual rights, and a celebration of diversity.
Graduates from the School of Social Work go on to serve as social work clinicians, program planners, administrators, and community change agents in a wide range of public and private settings and systems. As a member of our diverse and dedicated community of students, faculty, field instructors, and alumni, you will transform your commitment to improving the quality of life for people into professional knowledge and skills. You will be poised for a successful and personally rewarding career promoting social change by providing services to individuals, families, groups, communities and organizations.