School of Social Work Alum Moriah Geer offers
The Social Work code of ethics tells us that "social workers should engage in social and political action that seeks to ensure that all people have equal access to the resources, employment, services, and opportunities they require to meet their basic human needs and to develop fully" but it's not always easy to know where to start when it comes to putting this ethical standard into practice. Moxie Case Coach Moriah Geer MSW will provide an overview of how legislative advocacy works in Maine, including the ways that this session will be different due to the pandemic, and practical tools and tips from Maine Equal Justice's many years of doing this work. We will take an in-depth look at some of the legislation that the NASW Maine Policy Committee has chosen to prioritize this session.
Objectives
• To increase awareness of the ethical rationale for policy advocacy and its position in social work values and ethics- Why should social workers engage in Advocacy?
• To understand the importance of the role of policy advocacy in social work practice- What place does Advocacy have in Social Work practice?
• To understand the process of planning and implementing a legislative advocacy plan in response to a contemporary need at the state level.
• To learn the skills necessary for engaging in the legislative advocacy process- How do social workers engage in Advocacy?
• To examine factors contributing to the priority areas, coalitions and legislation of NASW Maine
• To gain 4-5 resources to enhance one's own advocacy efforts on social justice and social work professional issues.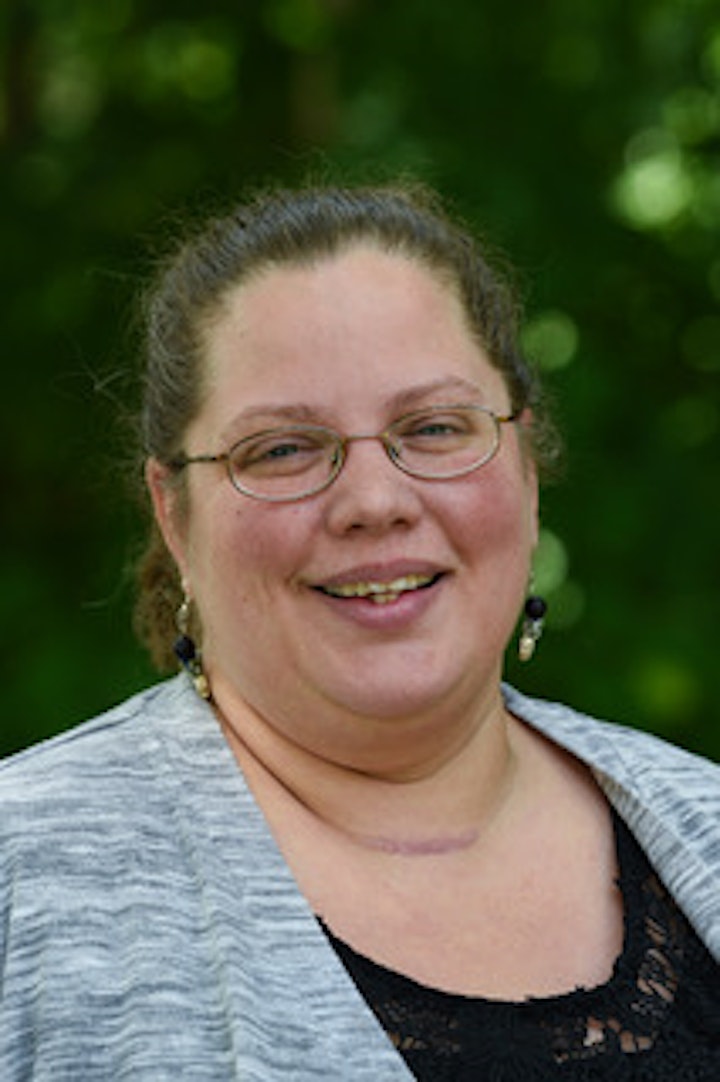 Moriah Geer (she/her/hers) graduated from the University of Maine school of social work in 2020 where she received her MSW along with a certificate in disability studies. As an MSW student, Moriah developed a passion for policy work while a trainee in the LEND program (Leadership and Education in Neurodevelopmental Disabilities) at the University Center for Community Inclusion and Disability Studies. During her MSW program, she went to work for Maine Equal Justice, a nonprofit civil legal aid and economic justice organization. In her role at Maine Equal Justice, Moriah blends Micro and Macro work by advocating for clients' needs and by advocating for systemic solutions to economic justice issues at the state legislature. Moriah grew up in poverty and has personal experience with Maine's social safety net, so she brings the unique perspective that comes from lived experience to her work. She wears multiple hats at MEJ; working directly with clients as the Moxie Case Coach, sharing the organization's experience and expertise as the training coordinator and recently she became the project coordinator of the newly launched Build HOPE project, which provides flexible funds to low-income parents pursuing higher education and training programs. Moriah lives in Old Town where she serves on her local school board. In 2019 she graduated from Emerge, a program that trains and supports democratic women in running for office. Moriah believes that Social Workers are uniquely qualified to serve in public office and is invested in helping social workers find ways to lend their expertise to setting public policy and in supporting them if and when they choose to run for office.
---
Please join us at the Dr.
Martin
Luther
King
Jr
.
Breakfast
Celebration where our own MSW student, Athena Witham, will be a keynote speaker. We are so proud of Athena and that she will be speaking at this amazing event to honor Dr.
King
. The keynote is "Moving Dr.
King
's Legac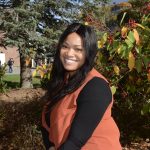 y Forward." We hope you will be able to join us!
The
breakfast
is on
Martin
Luther
King
Jr
. Day, this January 16th, at 8:30 am at Wells Conference Center on the UMaine Orono campus. Tickets are $20 per person, sponsoring a table is $200, and undergraduate students have free admission. For more information and to order your tickets, please click on this
Multicultural Center link for the

breakfast
.
Athena Witham earned a Bachelor's degree in Social Work in 2021 and expects to receive her Master's degree in Social Work in May of 2023 at the University of Maine. Athena strives to empower individuals and communities she interacts with through her work as a Public Health Educator at Bangor Public Health and Community Services. Athena's academic and professional goals are anchored to her commitment to advocacy and social justice for underrepresented communities, ensuring that vulnerable, marginalized populations and diverse life experiences are at the center of her work.
---
Information Regarding Recent News on ASWB Licensing Pass Rates
In response to the Association of Social Work Board's recent release of social work licensing exam pass rate data on August 5, 2022, we are sharing the following statements from the National Association of Social Workers (NASW), the Council on Social Work Education (CSWE), and the National Association of Deans and Directors (NADD) which represents Schools of Social Work across the United States and Canada.  On September 8, 2022, CSWE announced that it had removed the ASWB licensing pass rates from the 2022 Educational Policy and Accreditation Standards (EPAS) for Schools of Social Work, and on October 5, CSWE contacted the Maine State Board of Social Work Licensure to recommend that the Board suspend the use of the ASWB exam until a thorough analysis of the data has been completed by ASWB, and recommendations have been offered to correct for inequities.
The University of Maine School of Social Work is in broad agreement with the statements from these respected social work organizations, and we share their concern and sense of urgency in addressing the substantial racial, language and age disparities in the social work exam.   We are closely following the action steps recommended by NADD for our state, and we will be considering and guided by NADD's future work and recommendations regarding additional steps to be taken.
---
MSW Graduation Ceremony 2022 (please click the link below)
BSW Graduation Ceremony 2022 (please click the link below)
---
Important Note to Graduates
It appears that graduates of our program with student debt are eligible to apply for the recently announced Maine Health Care Provider Load Repayment Pilot Program.  We area not sure how many awards will be available, but do know the competition will be open to a number of health professionals.  Applications are due September 1, 2022.  Please follow this link for more information about the program and the application process.
https://www.famemaine.com/affording-education/pay-for-school/repaying-student-loans/maine-health-care-provider-loan-repayment-pilot-program/
The School plans to partner with NASW and other Schools of Social Work in the upcoming year to work on expanding the opportunities for loan forgiveness.
---
Three Members of the School of Social Work recognized
Three members of the School of Social Work's faculty and staff were this year's recipients of two awards given by the College of Natural Sciences, Forestry and Agriculture (NSFA).  NSFA is the College within which the School of Social Work resides.  There are many units, so to have three of our own receive awards this year reflects well on our amazing staff and faculty!
---
Robin Arnold
Robin "Sasha" Arnold was selected for one of four NSFA Outstanding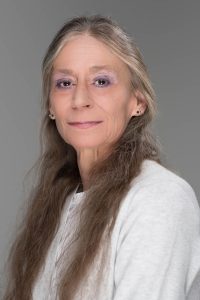 Staff awards that were given this year; this is the inaugural year for this award and we are so pleased that Sasha was honored for her extraordinary service to the School and the University.  Sasha has been the Administrative Specialist for Finances at the School of Social Work (SSW) for over 15 years.  Prior to joining the SSW, she worked in several other units on campus (including the School of Marine Sciences and the Division of Lifelong Learning), starting her career at UMaine in 1986.  At the SSW she is our go-to person for so many things: budget issues, building issues, website additions and revisions, event preparations, oversight of student and older workers, hardware and software questions, and the list goes on and on.  Sasha gives meaning to the phrase lifelong learner.  She completed her certificate in Maine Studies in 2009; earned her BS is Earth and Climate Sciences, with high honors, in 2011; and will be earning her MS in Earth and Climate Sciences this summer, completing her thesis "Holocene Lake-Level Changes at Sebasticook Lake, Newport, Maine".  She was a Margaret Chase Smith Policy Center Public Policy Scholar from 2005 to 2007.
In addition to juggling full-time work and being a superb student, Sasha has provided enormous service to the University over her career.  Some noteworthy examples of this service include serving 12 years on the Classified Employee Advisory Council (2000-2012), for which she was president for her final six years; serving on the President's Council on Women for eight years (2000-2008); being a member of the Maryann Hartman Award Selection Committee for seven years (2000-2007); and serving on the Search Committee for UM's president from 2005 to 2006.  Sasha's compassion for others is demonstrated by her inspirational efforts as the co-founder of the University of Maine BlackBear Exchange, at which members of the UMaine community, who experience food insecurity, can access assistance.  Sasha is so deserving of this award in recognition of her many decades of high-quality work and generous service at the School of Social Work and throughout the University.
---
Dr. Lenard Kaye
Dr. Lenard Kaye, Professor at the School of Social Work and Director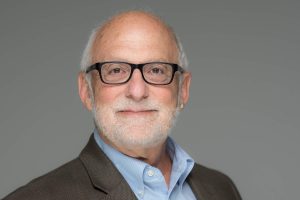 of the University of Maine Center on Aging, is the 2022 recipient of the NSFA Outstanding Faculty Service Award.  This award recognizes Len's years of public service related to the health and wellbeing of older adults at our university, throughout Maine, across the country, and internationally.  Dr. Kaye has devoted his professional career to educating practitioners and the public regarding the needs and experiences of older adults and, in the last two decades, to developing programming to positively impact the lives of thousands of older adults in Maine.  Some examples of his outstanding service include his leadership in the Maine Gerontological Association, his initiation of the annual UMaine Clinical Geriatrics Colloquium in 2005, his work to have the University of Maine designated as an Age Friendly University, and his creation of the online Health Connection Chats for older adults during the first year of the pandemic.
Dr. Kaye's scholarship and active participation in professional organizations has impacted many thousands of practitioners, nationally and internationally, over the course of his career.  The Center on Aging has conducted countless applied research projects under Dr. Kaye's direction that have resulted in tools to assess older adult wellbeing; examples of these tools include screening for elder abuse and, among family caregivers, for depression.  Len notes that he and his colleagues at the Center "have made it standard practice to translate research findings and discoveries into digestible and understandable guidelines and best practices for healthy living and effective older adult programming."  In his 20 years at the University of Maine, Len has had an extraordinary impact on our state regarding how we think about, interact with, and assist older adults.  He is most deserving of this award.
---
Leah Maxwell, our Director of Field Education, also received one of
the inaugural NSFA Outstanding Staff Awards this year.  Leah earned both her BSW and MSW from the UMaine School of Social Work and, after many years of social work practice, she returned to the SSW to teach as a part-time instructor in 2010.  Leah joined the SSW as a permanent member of our team in 2017 when she was hired as our MSW Distance Program Coordinator, and was promoted to Field Director in 2020, when Nancy Kelly retired.  One criterion for this NSFA award is dedication to customer service in all interactions, both on and off campus.  The profession of social work is based on a dedication to serving others, and Leah Maxwell is a consummate social worker.  In her practice career, Leah assisted some of Maine's most vulnerable individuals—those dealing with mental health crises, struggling with the effects of trauma, or living with substance use addictions.  In her current role as Field Director, she is responsible for all our social work students' field preparation, arguably the most important part of their education.  Leah is conscientious, caring and very skilled in connecting students with field placements that advance their education and move them toward their professional goals.  Her fine service is also evident in her work with our partner agencies and the field instructors who supervise our students in their field placements. 
Another criterion for the award is commitment to service beyond position expectations.  There are few who could meet this criterion better than Leah.  She sits on nearly every School of Social Work committee and is an active participant in all of them.  Leah is also involved in several statewide committees, such as the Advisory Board of a University of Maine System initiative, out of the Muskie School of Public Policy at the University of Southern Maine, to create a child welfare field instruction unit at the Maine Department of Health and Human Services; this initiative also includes the University of Maine at Augusta, the University of Maine at Machias, and the University of Maine at Presque Isle.  In addition to her service through committee membership, Leah generously goes beyond the expectations of her job on a daily basis and in countless ways that contribute substantially to the functioning of the SSW.  We are pleased that Leah is being recognized for her outstanding teaching, advising and guidance to our students; her skillful communication and collaboration with field agencies; and all that she provides to her School of Social Work colleagues.
---
Interested in beginning your social work education at the University of Maine? We want to hear from you today!
At the University of Maine School of Social Work, we prepare proficient and ethical social work professionals committed to social change in a variety of organizations, specializations, and professional roles.
We provide the highest quality education for both beginning and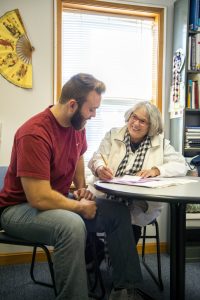 advanced professional social work practice. We educate at the Baccalaureate and Master's level in an atmosphere of individualized learning, respect for individual rights, and a celebration of diversity.
Graduates from the School of Social Work go on to serve as social work clinicians, program planners, administrators, and community change agents in a wide range of public and private settings and systems. As a member of our diverse and dedicated community of students, faculty, field instructors, and alumni, you will transform your commitment to improving the quality of life for people into professional knowledge and skills. You will be poised for a successful and personally rewarding career promoting social change by providing services to individuals, families, groups, communities and organizations.