School of Social Work's Adjunct Faculty Member Wendy St. Pierre Recognized as UMA AY21-22 Distinguished Educator
The University of Maine at Augusta (UMA) held their annual Convocation virtually on Friday, September 17, 2021.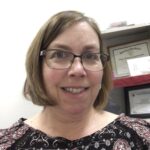 At this event Dr. Wendy St. Pierre, Assistant Professor of Mental Health and Human Services (MHHS) and Academic Coordinator of the Mental Health and Human Services Program was awarded the UMA AY21-22 Distinguished Educator Award. This award was given to acknowledge her dedication to the UMA faculty, programs and students. Her activities have included the advising of students, helping the MHHS program become nationally accredited, starting the MHHS Graduate Certificate in Substance Use Disorders, being faculty advisor to MHHS Student Club, teaching with positive student reviews, an active member of the Faculty Senate and the Policy Committee, and being involved in collaborations across the University of Maine System and the community.
---
Former Field Director receives Prestigious Award
Congratulations to Nancy Kelly, former Field Director of the School of Social Work, who received the 2021 President's Award from Equality Maine on August 28, 2021.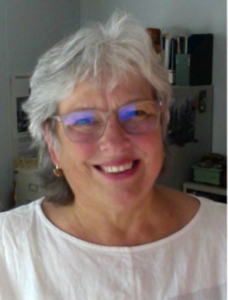 She received this award in part due to her work with SAGE (Services & Advocacy for GLBT Elders) Maine, for which she is one of the founding members and an ongoing Advisory Committee member.  She has been the field instructor for numerous social work students who have completed placements with SAGE Maine, something she continues to do in retirement and even when spending winters in North Carolina.  As stated in the program for the 37th Equality Maine Annual Awards Gala, Nancy has (among other things) "helped to facility weekly/bi-weekly meetings, organize Spring Symposiums, and take the lead representing SAGE Maine in the Bangor Pride parades."  She and her spouse, Kate Dehaven, MSW alumna from the School, recently bought a small unit in the first 55+ LGBTQ+ co-housing project in the U.S. and her future plans include assisting in the creation of more such collaborative, non-hierarchical, self-governing models of living.
Nancy will be receiving another award in September 2021.  She will be honored at the Maine Council on Aging (MCOA) Wisdom Summit with the MCOA Trailblazer's Award.  She will also receive this award in recognition of her tireless and enthusiastic work with SAGE Maine.
Since her retirement in October 2020, Nancy not only continues to serve as a field instructor for the School but also continues to teach in our MSW program.  Her advocacy and activism for issues she is passionate about (and there are many) demonstrate quintessential social work practice.  We are so proud of her and know she is well deserving of both these awards.
---
School of Social Work Faculty Member Judith Josiah-Martin receives as University of Maine's Presidential Outstanding Teaching Award
Congratulations to Dr. Judith Josiah-Martin, who is the recipient of the 2021 Presidential Outstanding Teaching Award. Her nomination was strongly supported by School of Social Work faculty, current and past students.
Judith Josiah-Martin, a lecturer in the School of Social Work, received the Presidential Outstanding Teaching Award; Elizabeth Allan, professor of higher education, received the Presidential Research and Creative Achievement Award; and James Dill, pest management specialist and University of Maine Cooperative Extension professor, received the Presidential Public Engagement Award.
"These are three faculty members whose teaching, research and public engagement change lives, and make a difference in our state and beyond," says UMaine President Joan Ferrini-Mundy. "They do that by teaching the social workers and education leaders of tomorrow, conducting nationally recognized research on hazing, and providing critical public health and management information about ticks and other pests. Their work demonstrates an engaged research university."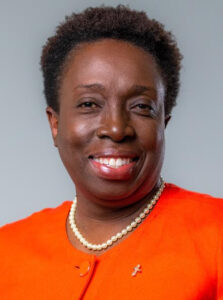 Josiah-Martin has taught in the School of Social work for more than a decade, first as an adjunct instructor for four years, and as a full-time faculty member beginning in 2013. Multiple letters of support cite Josiah-Martin's passion for her subject matter and her "active, social, contextual, engaging and student-owned approach to learning." Her teaching philosophy with adult learners is described as thoughtful and inspiring, creating a climate in the classroom that invites engagement and "stimulates a desire to perform at the highest level." She cites the unwavering support of her colleagues and students' willingness to learn as significant contributions to her joy of teaching at UMaine.
In her teaching philosophy statement, Josiah-Martin noted five guiding principles that get to transformative learning: education must evoke curiosity and awaken or help the student to develop an inquisitive and adventurous outlook toward learning; student learning is handled in a respectul, courteous manner, recognizing not only the educator's knowledge, but also the students' inherent knowledge and experiences; a teacher must come prepared to deliver accurate, relevant, usable knowledge that fosters development of life-sustaining skills from a manageable, expert, competent and well-prepared base; students must be able to make use of the information in such a way that it adds value and meaning to their lives; and students should be encouraged to expand their "thinking capacity" — question, discuss, challenge, present — to become problem solvers, strategic planners and experts in their own rights.
Josiah-Martin's 38 years of social work practice also make her a sought-after speaker locally, regionally, nationally and internationally on topics related to substance abuse, domestic violence and trauma, and diversity, equity and inclusion.
As reported earlier this week on President Ferrini-Mundy's home page:
---
Interested in beginning your social work education at the University of Maine? We want to hear from you today!
At the University of Maine School of Social Work, we prepare proficient and ethical social work professionals committed to social change in a variety of organizations, specializations, and professional roles.
We provide the highest quality education for both beginning and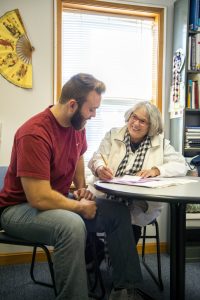 advanced professional social work practice. We educate at the Baccalaureate and Master's level in an atmosphere of individualized learning, respect for individual rights, and a celebration of diversity.
Graduates from the School of Social Work go on to serve as social work clinicians, program planners, administrators, and community change agents in a wide range of public and private settings and systems. As a member of our diverse and dedicated community of students, faculty, field instructors, and alumni, you will transform your commitment to improving the quality of life for people into professional knowledge and skills. You will be poised for a successful and personally rewarding career promoting social change by providing services to individuals, families, groups, communities and organizations.