Goals of the Master of Social Work Program
Consistent with both University and School mission and goals, the goals of the master's program are:
To educate students to be competent and effective at working across service delivery systems utilizing a strengths-based approach and respecting human diversity.
To prepare competent and effective students for

Social Work Students involved in Group Work

advanced generalist social work practice for the purposes of enhancing human well-being, preventing and alleviating human suffering, and advancing social and economic justice.
To prepare students to work ethically with clients and client systems across the entire life span.
To initiate and promote research and knowledge building activities by faculty and students, for the purpose of improving the quality of social work practice.
---
Comments from Graduates of the Program
David Gabriel Patrick, MSW, "Cofounder Racial Equity & Justice, Care Coordinator"
There really isn't a day that goes by  where I am not reflecting on a discussion, an insight, or a piece of wisdom from an instructor or a classmate from the school of social work. Even though I attended the school of social work several years ago, I am constantly applying these lessons in every day practice settings.
I am grateful for my time in this program and the wisdom that was bestowed on us by such a diverse collective of professionals. You truly do not understand how much you've learned how many tools you've been given until you are in the field.
---
---
Christopher McLaughlin MSW, LCSW; Graduated from the UMaine SSW Campus Program 2001 – Executive Director – Maine Chapter NASW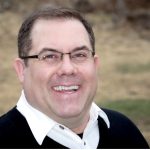 "An MSW degree with the University of Maine is the perfect pathway to a diverse and exciting career in Social Work.  The generalist approach to education, the committed faculty, the high quality education, collaborative relationships with local field placements, and the wonderful connections made with other students are just some of the tools provided by the UMaine School of Social Work team that anyone would need to ensure success in the field.
---
---
Angela Fileccia LCSW, Graduate of the UMaine SSW Campus Program 2001 Director, Counseling Center, University of Maine
"UMaine's generalist program prepares students for all aspects of a professional social work career. It is directly because of the quality of education, training, and instruction of the MSW program that I have been able to achieve so much – from working as a clinician on an inpatient psychiatric unit, to working with an unhoused population, to running a care management team in a health center, to serving on the state Social Work Licensing board, and, now, directing the University's Counseling Center. Without the training and mentorship from the School of Social Work, I would never have had the robust, exciting, and impactful career that I have enjoyed for over 20 years!"
---
---
Shasta Minery LMSW-cc, Graduate of the UMaine SSW Online-Blended Program 2021 – Psychiatric Social Worker @ Maine Health, Pen Bay Medical Center Psychiatric & Addiction Recovery Center (PARC)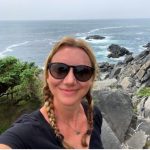 "I am a 2021 graduate of the University of Maine's Blended (Online-Hybrid) MSW Program. University of Maine and my MSW professors were committed to helping me meet my goal of obtaining my MSW degree in a format that met my needs. The online-hybrid option provided the flexibility for me to go to graduate school from a distance as I balanced part-time work, family life, and something many of us face in Maine – living in a rural area. I am forever grateful for UMaine's MSW online-hybrid program, as I don't believe I would have been able to obtain my MSW degree in a traditional classroom setting.
 As an MSW student at University of Maine, I not only had access to the most amazing and supportive professors. I also made lifelong connections through classmates in my cohort as well as professionals working in the field that I met in my generalist and advanced field placements. Obtaining my MSW degree from University of Maine has been invaluable; it has opened many doors for me by preparing me to have a successful career as a social worker in Maine and by providing me with the knowledge, values, and skills needed to work towards meeting the many challenging needs our rural state is facing."
---
---
Current student in the MSW Online-Blended Program – Graduating May, 2023
"UMaine has helped me build confidence in myself by providing a comprehensive social work program. I'm so grateful for my experience and the commitment of faculty."
---
---
This program will prepare students to be eligible for licensure within the State of Maine.  We are working on a slideshow detailing information about this process which will be posted during the Spring Semester 2023.  In the meantime, please be in touch with Ann Hartman at ann.hartman@maine.edu for assistance and any questions you might have.
At the University of Maine School of Social Work, we provide the highest quality education for advanced professional social work practice. We are committed to the professional education of Master's prepared social workers: social workers who are ready to make a difference in our complex and changing society.  The mission of graduate social work education at the University of Maine is to prepare ethical, competent, effective advanced generalist social workers capable of practicing with a high degree of autonomy and skill in diverse social welfare settings.