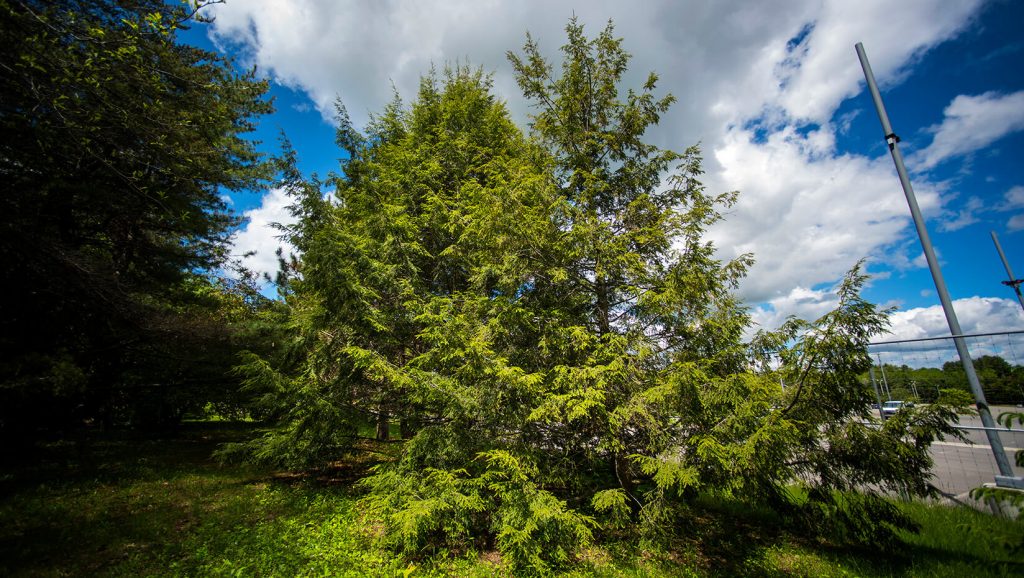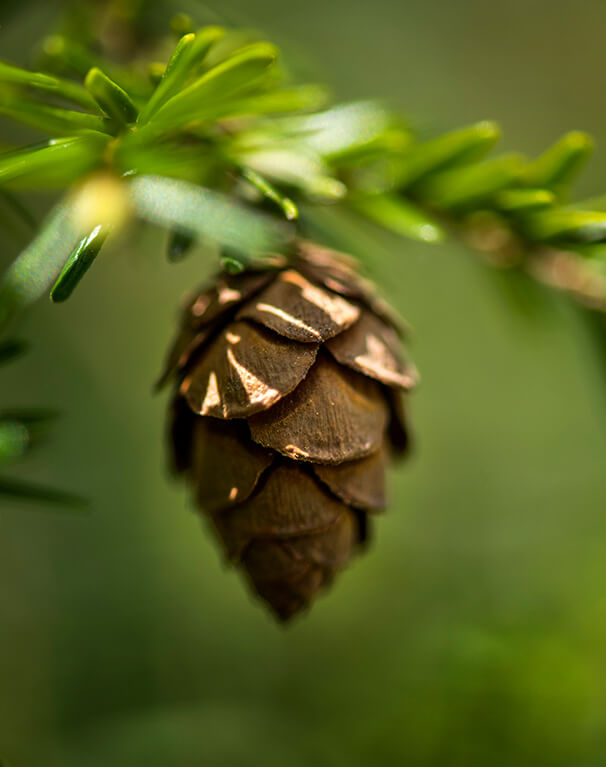 Canadian Hemlock (Tsuga canadensis)
Two trees near fence leading from north entrance to back of garden, about 100 feet past entrance, Littlefield Ornamentals Trial Garden, Rangeley Road
Found throughout southern Quebec, New Brunswick and Nova Scotia; also found scattered throughout Maine. Individual trees may live 800 years or more.
Wood used for framing, roof boards, timbers, bark mulch (a purple color) and pulp.
A dense conifer, pyramidal shape, cone small and light brown; grows well in shade. Not poisonous (those are herbaceous perennials in the parsley family).
State tree of Pennsylvania; also known as eastern hemlock.