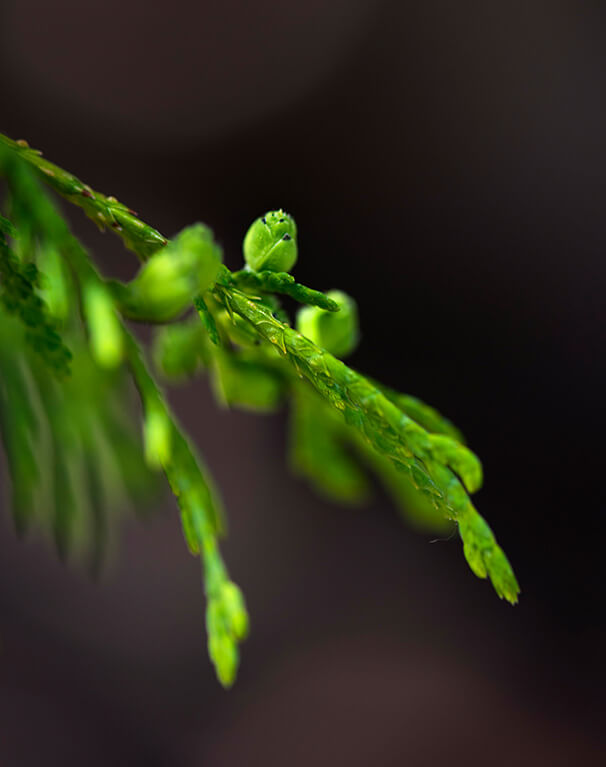 Eastern White Cedar
(Thuja occidentalis)
Small grove, northeast side of Stodder Hall, off Schoodic Road
Dense stands found throughout the state; extensive in eastern Canada and northern U.S.
Also known as arborvitae or "tree of life" because the Native peoples used the foliage to treat what 16th century European explorers knew as scurvy.
Usage includes shingles, posts, fencing, cedar chests, decks, outdoor furniture and food for white-tailed deer.
Also planted as ornamental.