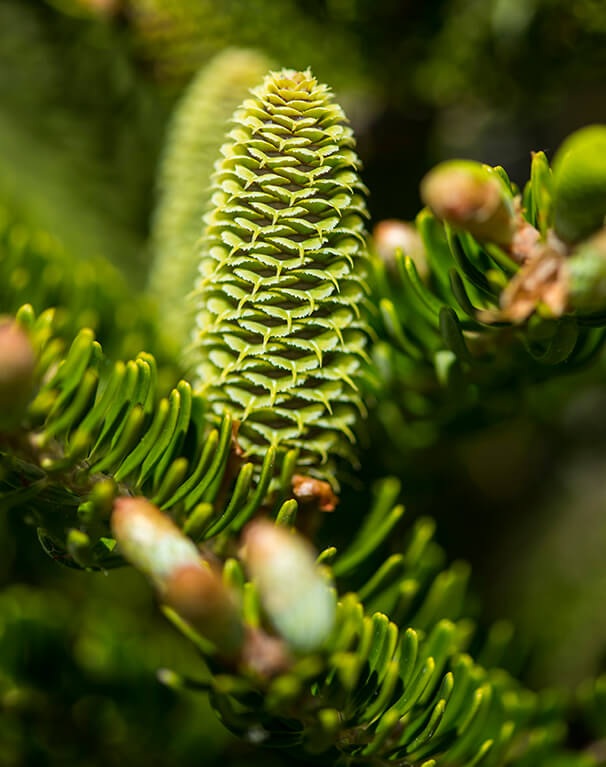 Korean Fir (Abies koreana' Horstmann Silberlocke')
Tree on grounds between back of Clapp Greenhouse and front of Deering Hall, east of Charlie's Terrace, off Estabrooke Drive
One of several memorial trees on campus, this one planted in conjunction with Charlie's Terrace, honoring the late Dr. Charles Slavin, a dean of the Honors College.
A cultivar of the Korean fir, the silberlocke was introduced in Europe in 1979 by Gustav Horstmann who developed it; brought to U.S. in 1986.
Dark green needles curve upward around the stem, revealing silvery white underside and giving a lovely two-tone effect to foliage; pyramid form, smaller than the Korean fir.
Cultivar grows well in cold, snowy regions such as Maine; the mountains of South Korea are the home of the fir itself.