UMaine Center for Cooperative Aquaculture Research (CCAR)
Working for a Diverse and Sustainable Aquaculture Industry
The Center for Cooperative Aquaculture Research (CCAR) was founded in 1999 by the University of Maine as an aquaculture research and development facility, to address industry needs at industry scale.  This was one year after the State of Maine established the Maine Economic Improvement Fund (MEIF), which included aquaculture as one of seven technology sectors targeted for state R&D funding.  In addition to the MEIF, the Maine Technology Asset Fund (MTAF) has enabled significant infrastructure expansion at the CCAR.  The MTAF is administered through the Maine Technology Institute (MTI), which also awards grants, loans, equity capital, and technical expertise to our industry partners, helping launch new companies and products.
The Center reports to the University of Maine's Office of Innovation and Economic Development with administrative support from the  Department of Industrial Cooperation, which provides the interface between the University's research capacity and industry. The CCAR works closely with the Maine Aquaculture Innovation Center (MAIC), the Aquaculture Research Institute at the University of Maine and other organizations to develop aquaculture in the state and region.
Thanks to these efforts, today the CCAR is fast becoming one of the most advanced aquaculture R&D facilities in the country. Located on Taunton Bay in Franklin, Maine, the CCAR's extensive facilities include marine hatcheries, where juvenile fish, invertebrates, and sea vegetables are propagated for research and industry. Our Team is experienced in raising a multitude of species, including tilapia, salmon, summer flounder, halibut, California yellowtail, Atlantic halibut and sea urchins. The Center also serves as an aquaculture business incubator, where entrepreneurs can get help with their business plans, find a site for their operations, secure investment capital, engage in research and development, design full-scale commercial aquaculture farms, and utilize our hatchery services.  The CCAR is a resource for new and established companies, students and faculty, and fisherman trying to rebuild natural stocks.
Our Mission
Assist the aquaculture industry in improving farming technologies for existing and new species
Demonstrate aquaculture of marine and freshwater species
Provide state of the art facilities for business incubation
Develop methods for sustainable aquaculture including integrated aquaculture techniques
Hatchery supply of juvenile fish, invertebrates, and sea vegetables for industry and research
Develop and transfer aquaculture technology
Train staff and students in aquaculture techniques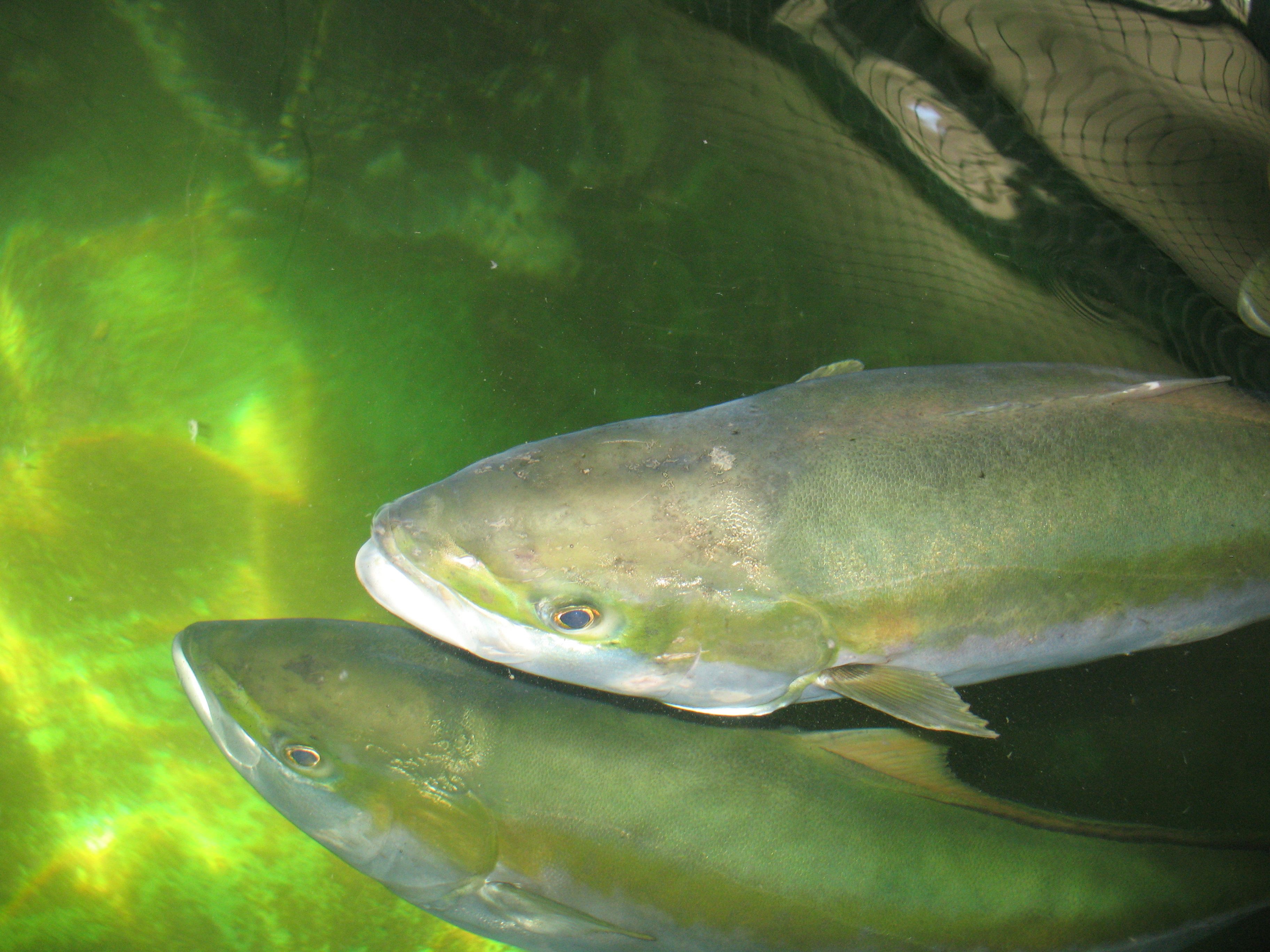 Background
The University of Maine purchased the 25 acre property in 1999.   The location on Taunton Bay in Franklin Maine is stunningly beautiful and home to wildlife such as horseshoe crabs, bald eagles, bears, moose, blue herons, bobcats, tree frogs and seals.
The site's history as an aquaculture facility began ten years earlier when Penobscot Salmon built what was at the time a state of the art recirculating salmon farm. That company raised salmon to smolt stage in the land based farm and then moved the fish out to net pens in nearby Frenchman Bay. The facility changed ownership a number of times between 1989 and 1999. Atlantic salmon and Arctic char were both grown here.
After taking over the property in 1999 we set about modernizing and expanding the facilities, upgrading the aquaculture systems to include innovative recirculating technologies and waste water treatment, and bringing the facility up-to-date with building and safety codes.  In 2003 the Maine Aquaculture Business Incubator (MABI) building was constructed with funds from a Maine Technology Institute Cluster Enhancement award, adding 1,200 m2 (11,500 SF) of multi purpose space for business incubation and R&D.  In 2005 we built the  Taunton Bay Hatchery with funding from the U.S. Economic Development Administration. This state-of-the-art  facility was designed as a multi-species fish hatchery to produce marine fish juveniles for industry and research.  The marine hatchery continues to evolve as new species, such as California yellowtail, are reared for the very first time in Maine.  In 2009 we installed  new rearing systems in the hatchery and renovated some older systems.  The CCAR continues to grow and change with every passing year. Recent additions include the 21,500 SF Maine Aquaculture Technology Lab built in 2013, which houses two in-ground 1,100 m3 tanks, and a bunkhouse to provide housing for workers and researchers.  We now have close to 100,000 SF of lab, tank room, and business incubator space.
Our initial focus was on developing aquaculture for cold or temperate water marine fish such as  Atlantic halibut and Atlantic cod, and we continue to improve the technology and physical capacity to farm them. More recently we have expanded to warm water species found in more tropical waters, such as California yellowtail (Seriola lalandi).  We also work with invertebrates and marine algae including polychaete worms, sea urchins and nori.
In 2005 construction began on the USDA Agriculture Research Service National Cold Water Marine Aquaculture Center. This is co-located with the CCAR and the two facilities share much of their water supply and waste discharge infrastructure. Together, the two facilities make up one of the most modern and effective aquaculture research and development campuses in the world.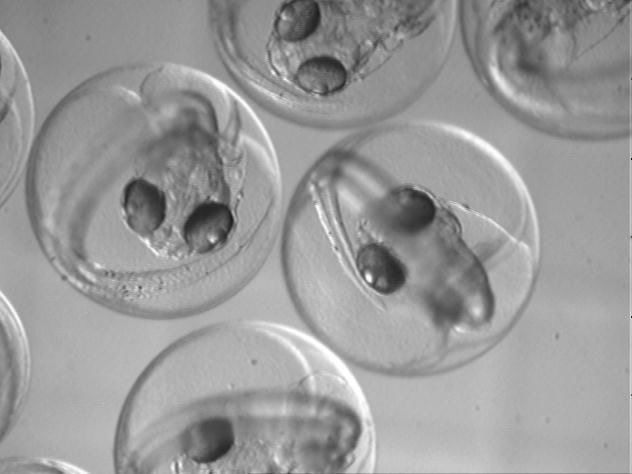 Contact and Driving Directions
If you would like to visit CCAR or need more information, contact us:
Center for Cooperative Aquaculture Research
33 Salmon Farm Rd
Franklin, ME 04634, USA
Phone: 207.422.8918
Directions from Ellsworth, ME:  Follow Route 1 downeast through village of Hancock, cross bridge over Taunton Bay, take 1st left onto Taunton Drive, proceed about 2.5 miles down Taunton Drive to South Bay Road, turn left onto Salmon Farm Road, and proceed straight through gate at bottom of drive to enter facility.  No unannounced visitors please!  Visits and tours must be arranged in advance.
For information on our lodging policy, click here:  Bunkhouse policy PDF