UMAECO
University of Maine Art Education Outreach program (UMAECO) strives to elicit global change through local action and awareness. These students aim to achieve this by learning about, collaborating with, supporting, and promoting their community partner, Gedakina. 
For more information about UMAECO, or their current projects, please visit their website.
---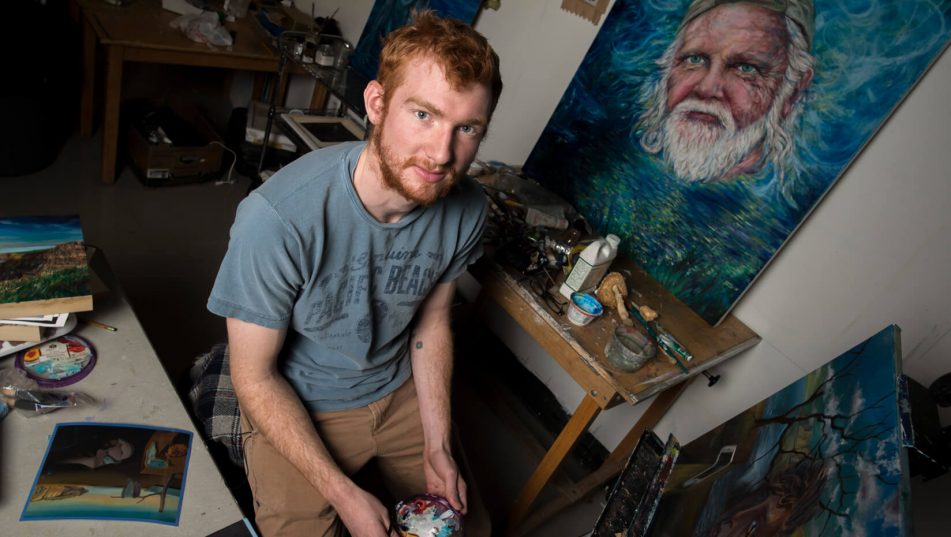 Liam Reading is pursuing a major in studio art and minor in art history at UMaine. He also is a student in the Honors College, member of the UMaine Water Polo Club, and a science illustrator at ASAP Media Services on campus.
Reading has painted several large murals in the Bangor area. Next he plans to create a space-themed mural at the Orono Trampoline Park and another mural in downtown Bangor as a tribute to some well-known Maine figures, such as Stephen King or Andrew Wyeth.
In his spare time, Reading also likes to compose music and write lyrics, as well as complete freelance projects such as designing album covers and tattoos, and painting portraits and landscapes.