One of the most common struggles in college is how to manage the stress and anxiety that comes with trying to balance the demands of a college student. From classes and work to family and romantic relationships, there are a wide range of factors. The Mind Spa can help!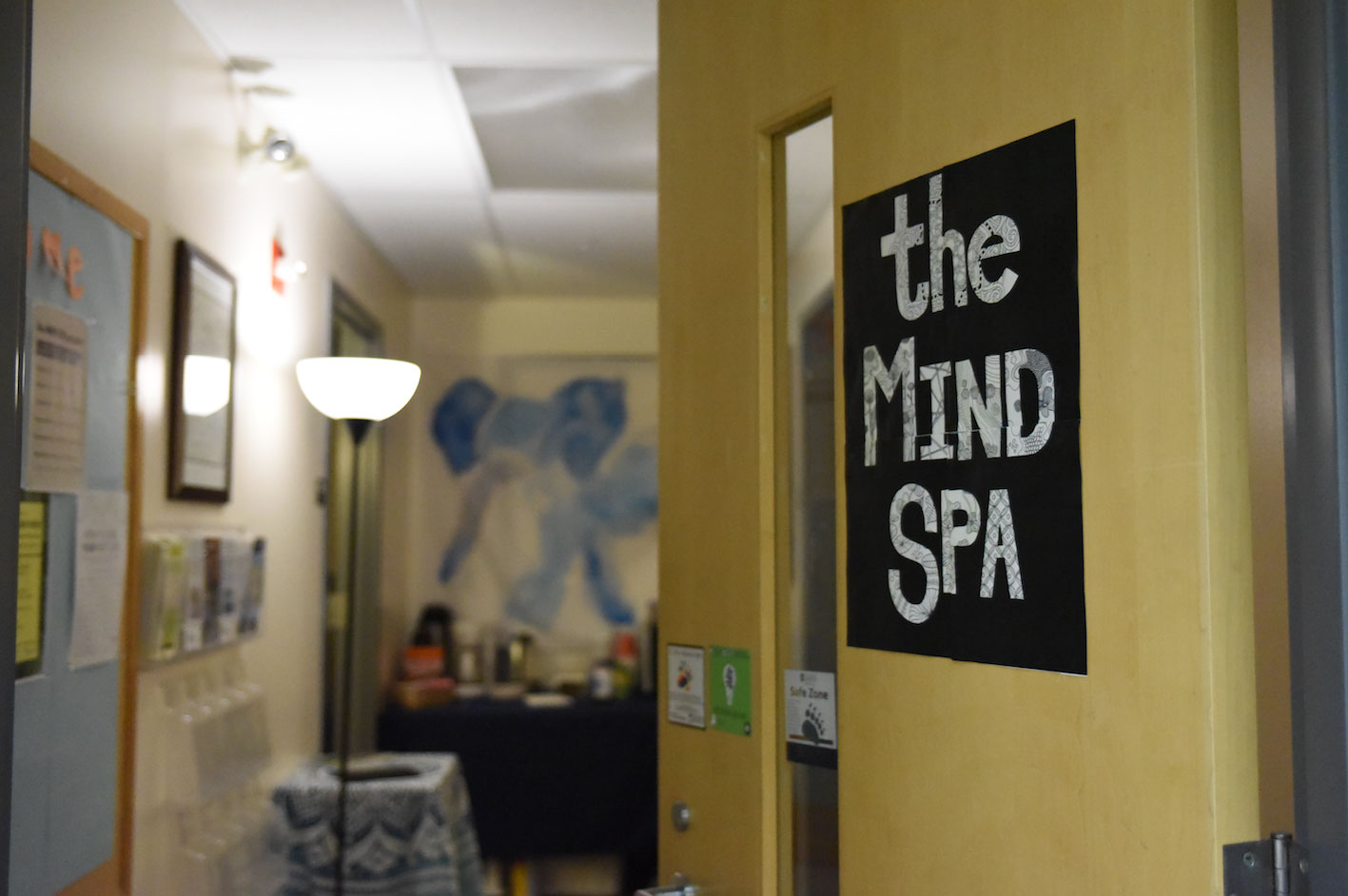 Welcome to the Mind Spa!
This is the entrance to the Mind Spa where students often come to hang out, talk with our staff, participate in our daily programming, and just get away from the everyday hustle and bustle of campus!
Our Sanctuary Room!
Students can come in here alone, or with a friend, and enjoy the Sun Lamp therapy, massage chairs, essential oil diffuser, and biofeedback machine!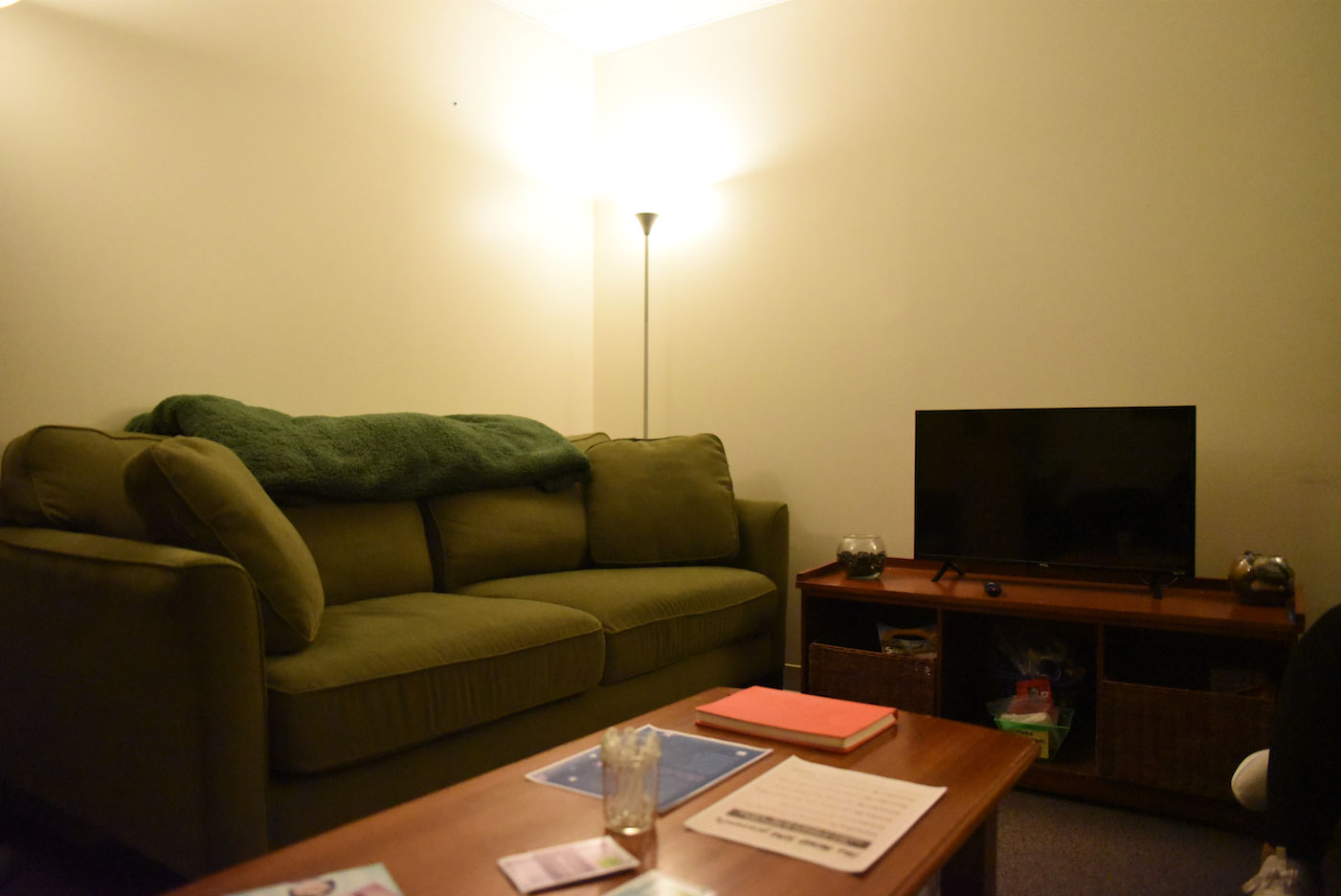 Our Common Room
Comfortable couches for our programming, students to sit and do homework, or to talk with our staff members!
While counseling can be helpful, most people benefit from learning new ways of managing their stress on their own.The Mind Spa is located at 120 Memorial Union, 1st floor by the ATM.
Programming
There is something going on every day, but feel free to stop by and hang out in our relaxing atmosphere. Our focus is mental health, including generating positivity, empathy, assessing life balance, learning about one's self, improving emotional intelligence, and reducing stress.
Our staff teach simple ways of relaxing and coping with stress using biofeedback, creative activities, meditation, mindfulness, light therapy using a sun lamp, and many other things.
Programs and Events
Below is a sample of activities and programs we have done in the past. The plan for the upcoming semester is in flux, but check our social media for updates!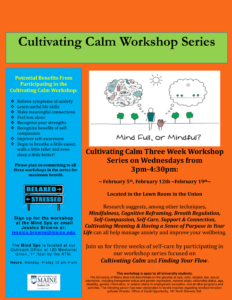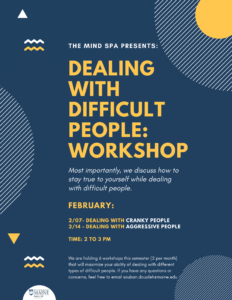 Support Group
Join students for a weekly LGBTQ+ Peer Support Group  co-facilitated by a counseling center staff member and graduate assistant at the Rainbow Resource Center. Every Monday from 3 pm – 4 pm. This group is private, not confidential.