Middle Frontier
Welcome to the Middle Frontier!
"A frontier represents uncharted territory. It could be a remote piece of land or a new field of study, but if someone calls it "the frontier," you are challenged to explore it." (vocabulary.com) Therefore it seemed appropriate to use that word for our DownEast regions.
The DownEast Middle Frontier includes the towns of Sullivan, Gouldsboro, Hancock, Harrington, Cherryfield, Milbridge, and Jonesport. However, this is not a comprehensive list and we will add more towns over time.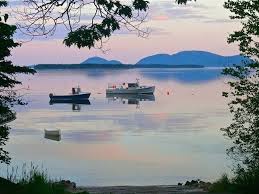 Fun facts about this area:
"On February 16, 1789, Gouldsboro was incorporated. The county name was changed to Hancock County on June 25 of the same year. Of note is that the Gouldsboro census of 1790 shows Thomas Frazer as owning and operating a salt works company that sold salt to passing ships at what is now called Frazer Point in his honor. Frazer was the first non-Indian settler to that area and was also an African-American." acadiamagic.com
"Cherryfield is known as the Wild Blueberry Capital of the World, with Wyman's of Maine, located at its northern edge." acdiamagic.com
"Before the arrival of early settlers, Native Americans, probably a part of the Passamaquoddy Tribe, inhabited Jonesport." "The Commonwealth of Massachusetts, January 1, 1789, granted the land through this section to John C. Jones. He is said to have received this gift in payment for a sloop of his, which was lost in the siege of the British at Castine, Maine.  The grant comprised the districts of Bucks Harbor, Machiasport, Jonesboro, Jonesport, and Roque Bluffs – a total of 487,160 acres."  https://www.townofjonesport.com/living-visiting/history.php