Maine's Mountains, Lakes, Woods, Farms, Coastline: True American Treasures!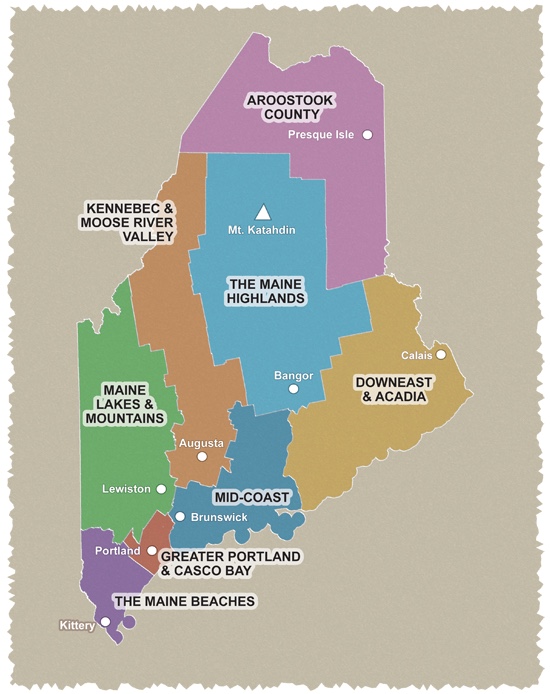 Who We Are
Undiscovered Maine is a University of Maine Business School student research project with the goal of increasing tourism and economic development within underrepresented areas of Maine, enabling students to have a positive impact on communities in Maine through our web portal. We support undiscovered regions in Maine by developing a strong social media presence and fostering relationships with local businesses.
Overview
There is a lot going on in this beautiful state! We want to provide you with as much specific information on our three focus regions as possible in a convenient, consolidated portal. If you are looking for upcoming events, click here. To search by a location, look at the Regions pages. To search by specific activities, look at the Destinations pages.  We also have a "Hidden Gems" section to help you find some of the really unique activities! And, take a look at the wonderful Itineraries to help you plan your next adventure! The Extras page showcases our blogs, some great local Maine recipes, media, and our exploration trips. 
We also hope that Maine small businesses will find the business resources part of the site helpful with tools and instructions to improve their competitive advantage. We are currently working on a special section focused on Veteran-owned small businesses in our regions. Stay tuned.
Please stay in touch and let us know about any "undiscovered places" that we should include or how we can help your business with promotion, collaboration, and expanding your reach!  Please Like our Facebook page, follow us on Instagram, and check out our Twitter!
To learn more about this research project, please click on About Us.
Check out the three regions we showcase below!
The content and information provided within this website is general in nature.  It is not intended as an endorsement.  Although every effort has been made to verify the accuracy of the information, Undiscovered Maine disclaims all liability for any error, inaccuracy, or omission therein.  Rely upon any information contained herein at your own risk.