Aroostook County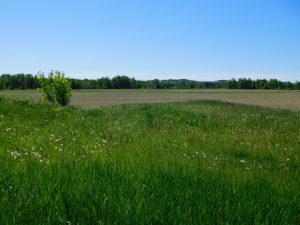 Aroostook County is the northernmost county in Maine and is often referred to as the "Crown of Maine." It is the largest county east of the Mississippi. In fact, it's larger than Rhode Island and Connecticut combined!
According to the Encyclopedia Britannica, the name Aroostook came from a Mi'kmaq (Micmac) Indian word meaning "clear," or "beautiful water."
The map below shows many things that you can do in Aroostook County including places to eat, shop, and lodge.
A number of attributes make Aroostook County special to Maine and its inhabitants. The storybook towns, gorgeous natural wonders, unique cuisine, diverse culture, and rich history are all examples of that.
Facts about Aroostook County:
Home to the 92-mile Allagash Wilderness Waterway.
7,000 miles of flowing river.
2,000 lakes, rivers, and streams.
The county is larger than Connecticut and Rhode Island combined.
Launch sites for two transatlantic balloon crossings.
Seasonal Snowfall in Caribou averages more than ten feet.
2,300 miles of snowmobile trails.
1,200 miles of ATV trails.
Aroostook has four regions:
North Maine Woods.
St. John Valley.
Central Aroostook.
Southern Aroostook.
Travel back in time to a land where small towns and farming still thrive! Click on the town links in the left navigation bar for information on these great places.
Map:
If you have any suggestions, please email us at undiscoveredmaine@gmail.com or talk to us on our Facebook page.
The content and information provided within this website is general in nature.  It is not intended as an endorsement.  Although every effort has been made to verify the accuracy of the information, Undiscovered Maine disclaims all liability for any error, inaccuracy, or omission therein.  Rely upon any information contained herein at your own risk.